Going green is the mantra for today's day & age. The scenario is similar in the automotive industry too. The latest to hit the roads is E-rick. This striking vehicle is an initiative by Eco- Activate & is sponsored by Vodafone & is currently operating in Delhi only.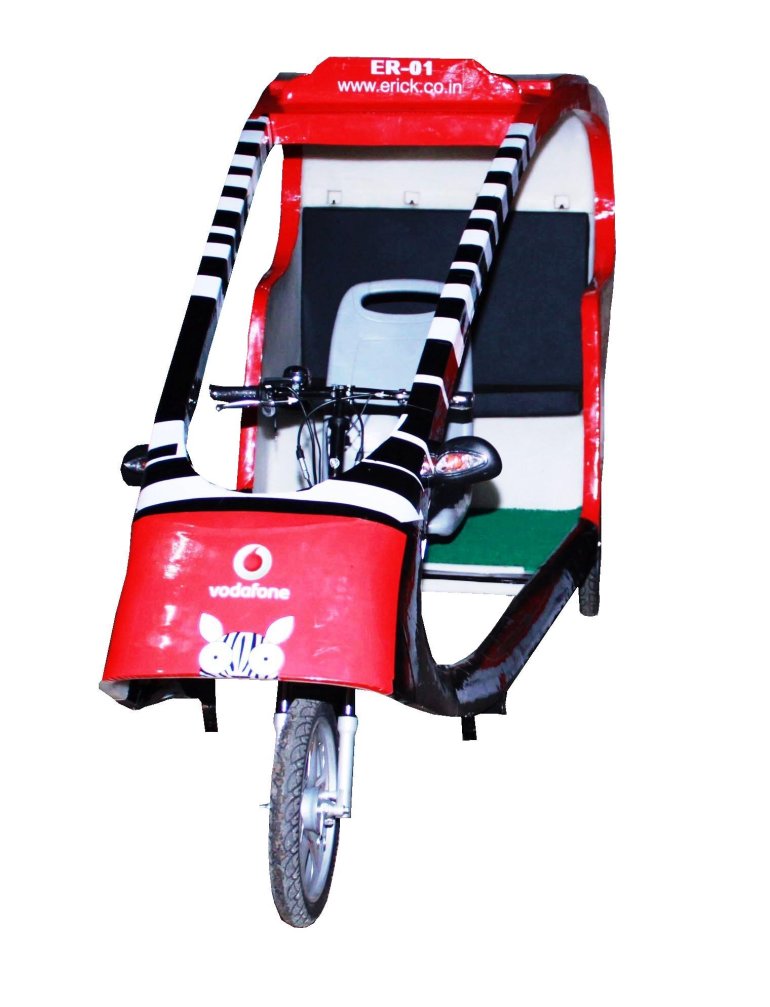 The E-rick is powered by batteries & thus reduces dependence on gasoline. The vehicle does its bit to reduce the carbon footprint with zero emissions. E-rick is an effort to provide a pollution free means of transport in the national capital.
It was flagged off by Delhi Chief Minister Smt Shiela Dixit a couple of days back. On the occasion she said -
There is a need for collaborative efforts to make Delhi a pollution-free zone. We are extremely proud to lend support to E-ricks in Delhi and look forward to more and more people opting for green technologies such as this. We have always been conscious about environmental issues and hence are supportive of such initiatives which would help ensure a healthier and greener city. Not only with this ensure a green future for ourselves but also for the coming generations
The vehicle is pretty hi-tech. It features a fully recyclable polyethene cabin along with a heavy duty modular steel frame and an advanced, digitally controlled electric propulsion system. The E-rick is not a new concept & has been witnessed at many international locations such as the 2004 Athens Olympics, the 2006 Football World Championship in Germany & any more.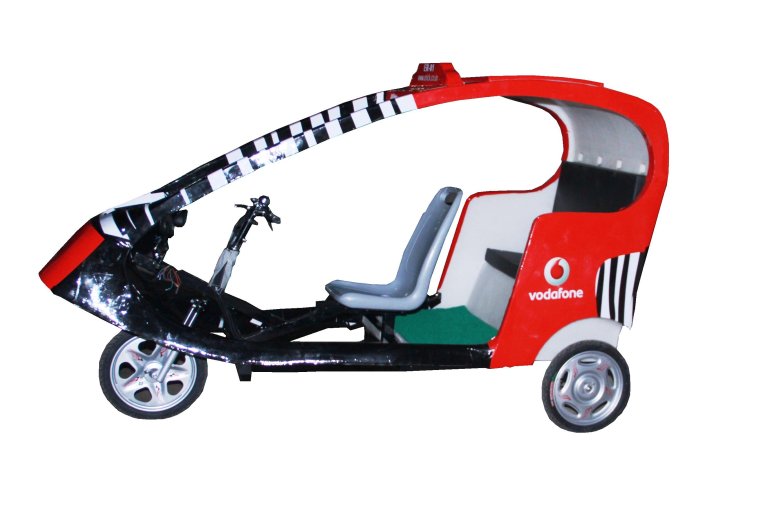 Sanjay Warke, Chief Executive Officer, Vodafone Essar – Delhi -
"We at Vodafone have always been environmentally conscious and have been making consistent efforts to contribute towards a greener planet. This initiative is a step forward in promoting green transportation for a cleaner and greener environment in the capital"
The E-rick will be made available for commuters at a few routes in Delhi namely - Chandni Chowk, Saket – Press club Road, IIT – SDA Market area, GK II, Delhi University – North Campus.
Source - CarWale