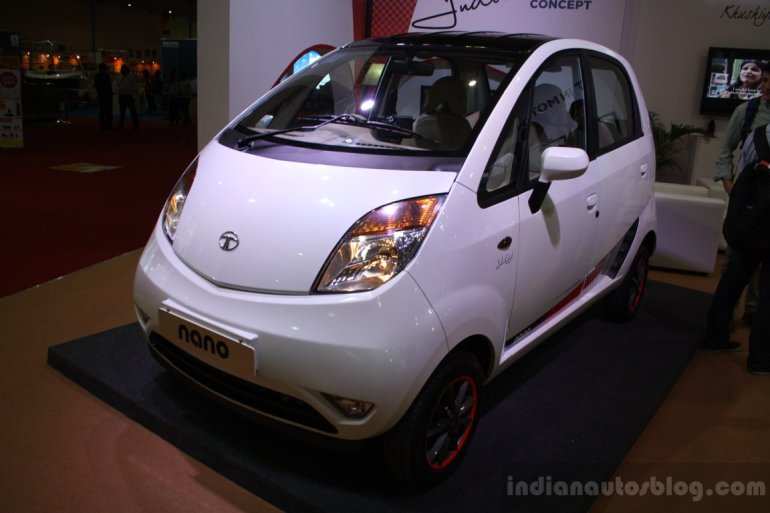 Tata Motors has slotted into a marketing overdrive. The Tata Nano, being the most affordable car in the world, can now be yours in a single swipe your credit card!
The company describes the initiative as the fastest way to own a car with a hassle free buying procedure. The customers can make the payment through credit card and drive out in their new Nano the same day.
The buyers using their credit car to purchase the car also have an option to convert the entire amount into monthly installment of Rs. 8,333 per lakh. Tata Motors has entered into a collaboration with Axis Bank, HSBC Bank, ICICI Bank, Kotak Mahindra Bank and Standard Chartered Bank for this special scheme.
The customers of the aforementioned banks can avail this offer in 26 cities across 75 dealerships. The sales of Tata Nano has been a roller coaster ride so far and the Nano still remains as one of the biggest challenges for Tata motors.
The Tata Nano is set to get a facelift this year along with two new variants, the diesel and the CNG. The CNG is expected to be launched sometime in the first half of the year while the diesel variant would follow later.
Tata Motors' new offer is inline with its drive to change their "go to the market" strategy which aims at providing a better car buying experience to the customers.