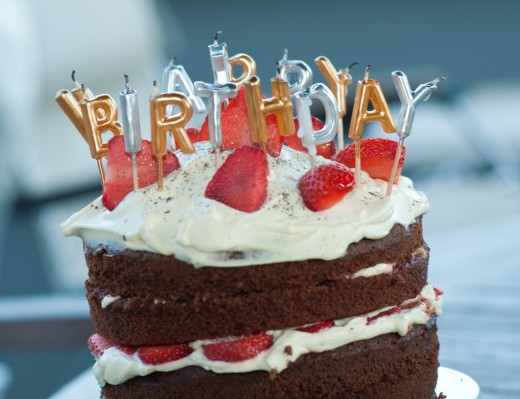 Dear friend,
How are you doing today?
Every year I write a Thank-You note for the people who have contributed to our website. I don't think it can be any different or any better this year.
On July 26, 2008, three college-going kids thought they knew everything about automobiles, and registered a domain to begin sharing what they knew. As the days passed, they quickly learned that they knew nothing!
In the last four years Indian Autos Blog has given me the chance to meet and make friends with some of the most wonderful people in India and abroad. As months and years pass, it is becoming clear that IAB has turned into a reader-driven service. Reader contributions in various forms are taking over our front page, and we're glad it is that way. At the end of the day, everything that goes on here has one purpose - that of educating and entertaining the reader.
Indian Autos Blog is also turning out to be a revelation in my life. It has taught me the value of relationships of all other things.
I'd like to thank our readers who give us a reason to push hard everyday, our friends here in the Blogsophere who have recognized and appreciated our efforts, forums and discussion groups that have used our content for debates, and websites of newspapers and magazines which I grew up reading, now embracing us. Even in the wildest dreams I would not have seen or felt much of what has happened these past four years.
I thank the auto manufacturers, PR agencies and event organizers for inviting us to the best launches and media drives. I like to thank executives of auto companies for spending time with us, sharing their views and ideas. Many of them are also our subscribers and daily visitors, so do keep coming back.
I thank WiredTree for their trouble-free hosting solutions and Wordpress for making such a kick-ass content management system.
The most significant people in this fairytale are my team members. I am grateful to the work done by SRK, K Boy, Gaurav, Adhav and Shak. They have made this dream come alive. Every time I speak to my team, I'm that much more stronger and motivated. Without them, IAB would not exist.
I'd finally like to thank my family and friends who have stood by me throughout this journey. My parents did not raise any objection when I told them about pursuing a full-time career in writing and reporting, right after I collected my engineering degree. They have supported me throughout this journey.
Stat speak
Numbers can hardly explain the path we are on, but I'll be dishonest if I said they don't make us happy. There are plenty of eye-popping stats one can google about IAB, but these two are special -
A place in the top 15 global automobile blogs (Technorati)
Ranked 31k out of all websites on the internet (Alexa)
I don't know about throwing a party, but I can promise you this - Indian Autos Blog will be more awesome this year, crack more scoops, put out more spyshots, draw more renderings, drive more new cars and present more news stories.
Indian Autos Blog 4 - Special page
We're publishing a special page containing incoming links from websites around the world for IAB's stories. We will keep updating it as we uncover more websites. You can visit the page here.
[Birthday cake image sourced from miss-ingredient.co.uk]