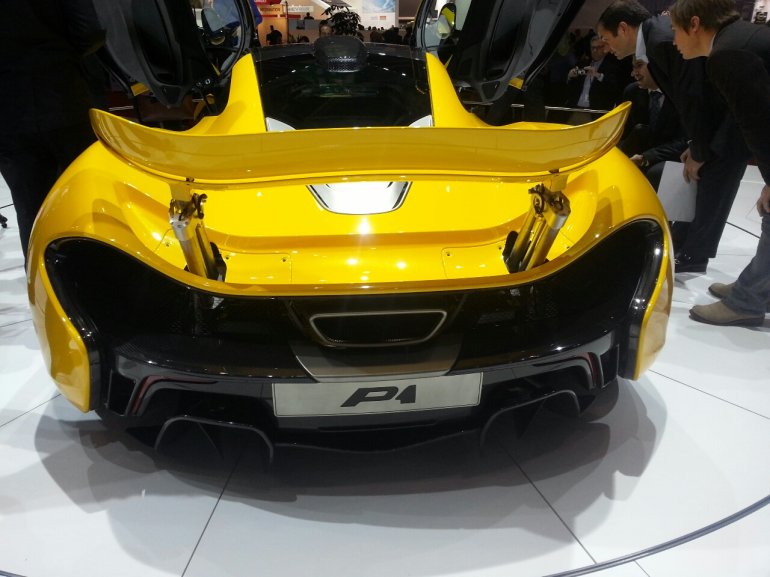 McLaren unveiled their all new supercar at the Geneva Motor Show, the McLaren P1. We spoke with Mr. Greg Levine, Sales and Marketing Director - McLaren, on the P1, the competition the LaFerrari poses and the possibility of entering the Indian market. Here is what he had to say:
IAB- Indian Autos Blog
GL- Greg Levine
IAB - At this year's show, we are seeing the most powerful Ferrari, McLaren, Lamborghini and Rolls Royce ever to be made. In fact, all these cars are being previewed for the first time, within hours (and some within minutes) of each other. 
GL - We've a lot of interesting cars, yes. The new McLaren P1 (I can't resist saying Position 1) being one of them. You've got very different cars. The cars have very different focuses as well. For me, the only cars to talk about are the P1 and the LaFerrari. They're cars that are progressing forward.
IAB - We know that the P1 is the spiritual successor to the F1. Was this is the only reason you wanted to make something like it? 
GL - I would say it is more of an evolution of the brand. Well, if you look at our brand values, we're pretty courageous. Every panel gap in the car is exactly 3mm thick for example. That is synonymous with the way we're as a brand. Another thing is the innovativeness. We're a technology loving company, we've pursued a lot of tech with the P1. The P1 at face value is an extremely powerful car.
I think what a car like this, the P1 does, is to elevate the brand. We're going to have a lot of little boys, and even grown men who are going to stick posters of the P1 in their walls, have scale models of the car on their tables and they continue to dream about the car.
IAB - Interestingly, the P1 and the LaFerrari have a lot in common. Both have an electric motor to assist their conventional engines, something supercar makers would have shied away in the past. Even the Porsche 918 (which we don't see here) is going to be a key competitor. How do you stand out with the P1? 
GL - The P1 is the closest thing you'll ever get to driving a Formula 1 car. On the road and the track.
Let me answer your question this way. I've been asked many times, what the difference between Ferrari and McLaren is. And I've given it a lot of thought. What I've seen more and more is that McLaren is the connoisseur choice, some people who know wine. There are some people who know wine and some people who pretend to know wine. We like customers who know really good wine. If you understand performance, if you understand racing, aero, how a sportscar performs, you buy a McLaren. That is exactly the kind of customers that we're attracting. That is exactly the kind of customers that we want.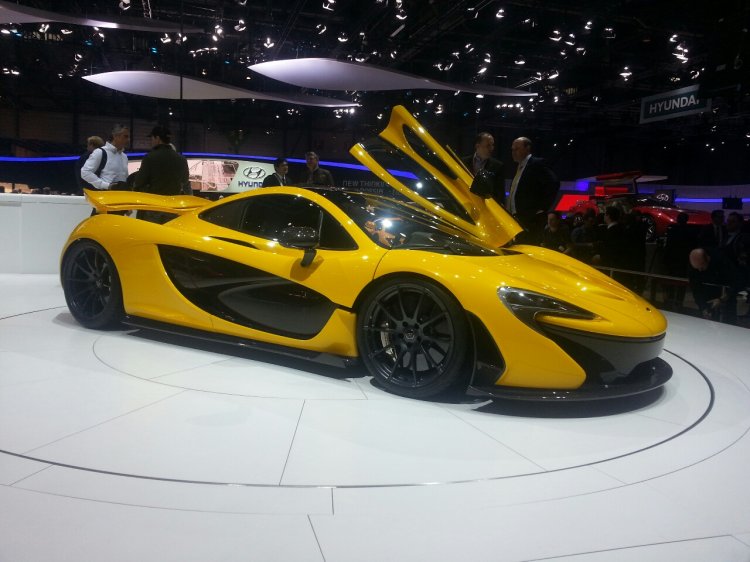 IAB - While the Ferrari is limited to 499 units, you are making yours even more exclusive with 375 units. Have all the cars been sold yet? 
GL - No, we've selected 200 customers so far. We've another 700 showing strong interest. We only need 200 now to ensure that we produce the car till the end of next year.
IAB - When car makers such as you, Ferrari, make these limited run cars, your prospective customers are generally your previous customers - one's who have owned, or, continue to own one or more of your products and find the need to have the flagship, or in this case, the exclusive flagship as well.
GL - Yes. The MP4-12C is an everyday usable car. One of the biggest problems we're having with the car is the amount of mileage the owners are putting on that car. You're not tired after driving the car. It's something unusual for a sportscar, it's very easy to drive.
IAB - When can we expect you in India? Your competitors have, in fact, strong sales in the Indian market. 
GL - We're looking at the Indian market, it's an interesting market. We need to balance our sales growth with our after sales service. We've opened about 38 dealers across 22 countries in about a year and that is really ambitious. And to make sure that you've customers who love you in the process. That's really important and it's not an easy task. Which is why our roll outs to different areas is constrained by that. Also when is the right time to enter the market.
What I'll say is that we're massively impressed with the fan following we get from India, especially through social media channels. It's amazing to know that we've such a following through different channels and I really love that. I really hope in some stage we can enter the market.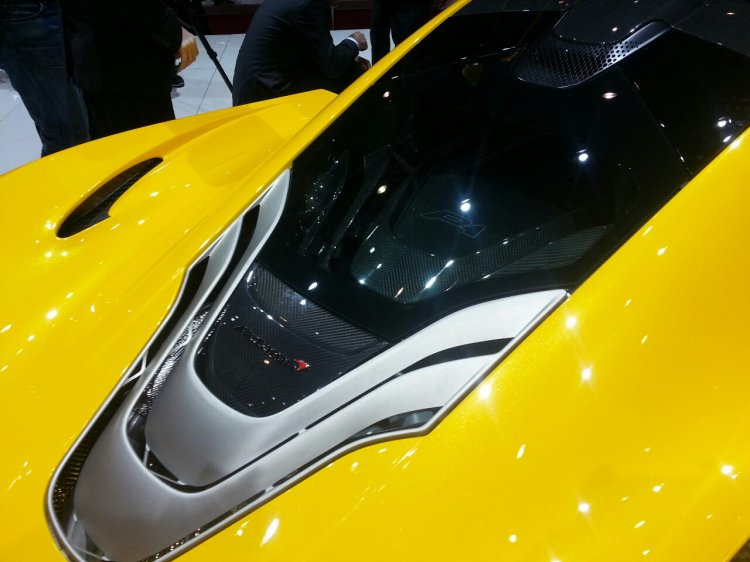 IAB - You now have a supercar, the MP4-12C, a convertible version of that (the Spyder) and an exclusive hypercar, the P1. What do we see next?
GL - As you know, we're known to bring a new car every year. And we'll stick to that promise. With regards to the future, we've a lot of interesting plans. We've found our design language that is true to McLaren and that is a wonderful feeling.
IAB - The McLaren F1 has gullwing doors. So does the Mercedes SLR McLaren, the MP4-12C, the Spyder and the P1! Is that something we'll continue to see in all your cars?
GL - Will the next car have it? Yes, maybe, maybe not. Will all future McLaren's have it? No. We'll keep evolving as a brand and that means our designs will evolve as well.
IAB - Do I get to see a P1 on the Indian roads? 
GL - I really hope so! I'll tell you what. We've P1 customers who, for example, live in Saudi and want the car delivered to California. We really don't know where we're going to be delivering all these cars.