Priced from £154,000 in the UK.
McLaren has unveiled a softer, more practical version of the McLaren 570S at the 2016 Geneva Motor Show - dubbed as the McLaren 570GT. It continues being a two-seater, but focuses as much on luxury, comfort and convenience as on driving pleasure.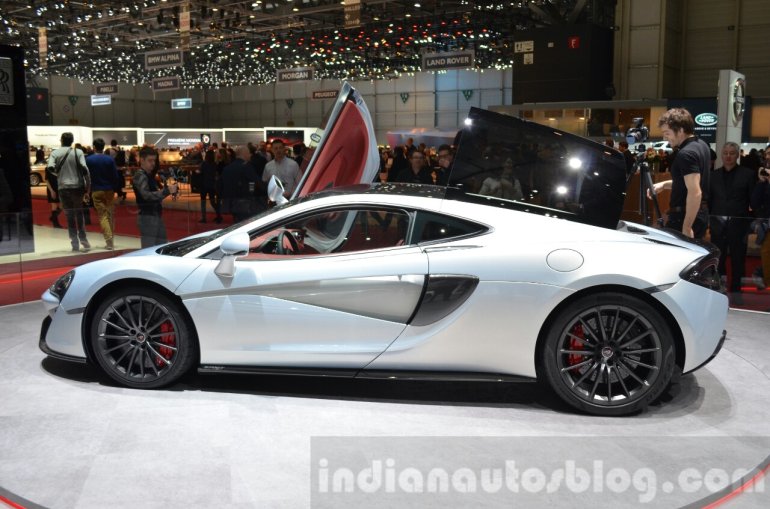 While the front remains unchanged from the 570S, the 570GT is built with a new roof and rear-end. It features a new upper structure, an extended fixed rear spoiler and aerodynamic package, and most significantly, the leather-lined 'Touring Deck'. The Touring Deck makes the 570GT the British sportscar maker's first hatchback.
The Touring Deck at the rear has a side-hinged glass door. The hinges could be on either side depending on whether the car is made in right-hand drive or left-hand drive configuration, allowing to open the carbon-fibre-framed glass hatch on the kerbside. This addition provides extra 220 litres of space is over the standard 150 litres of front luggage area.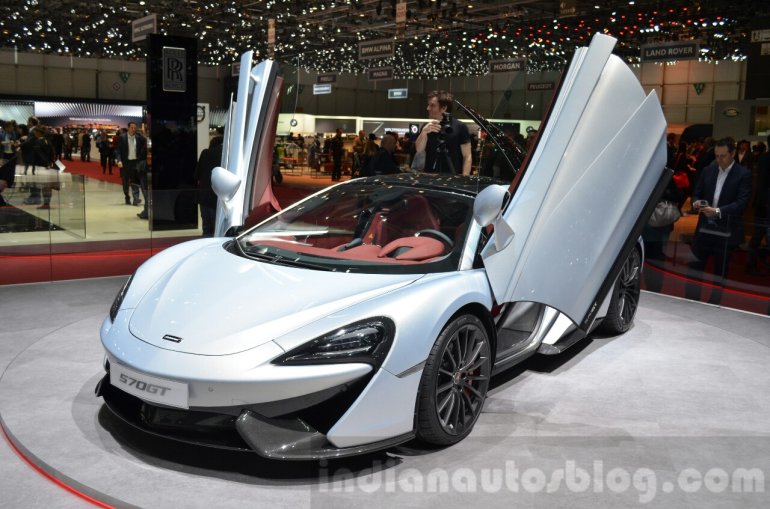 To make the driving pleasant, McLaren will be using specially Pirelli P Zero tyres for this car, which reduce in-cabin road noise by up to three decibels. These tyres feature Pirelli Noise Cancelling System (PNCS) patented technology. The exhaust system is quieter than that of the 570S Coupe.
Inside, the cabin layout remains the same, but McLaren has made some modest tweaks to make it look like that of a daily-used car. Extended leather upholstery, electrically adjustable heated seats with memory function, front and rear parking sensors, an electric column with easy entry/exit function and soft close doors are standard. Lightweight noise absorbing materials are used to line the Touring Deck and bulkhead. The 8-speaker McLaren Audio Plus system, optional on the 570S Coupe, is a standard fitment.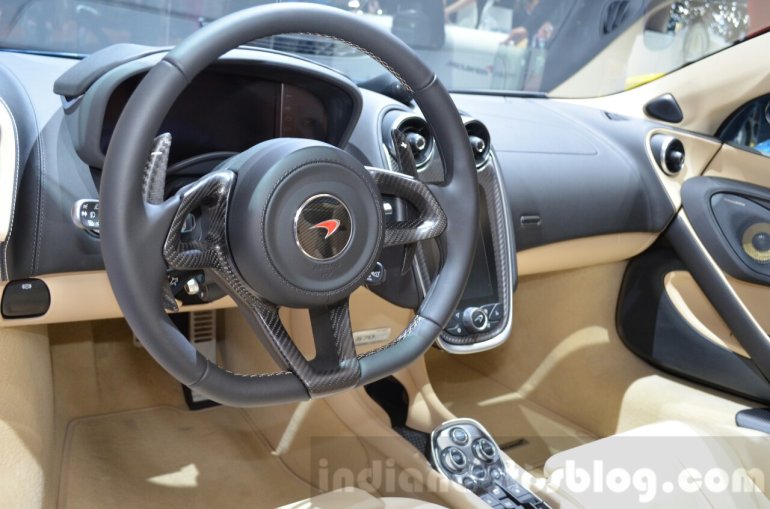 Under the bonnet, there's the 3.8-litre M838TE twin-turbo V8 engine from the 570S Coupe, that develops 570 PS (562 bhp) and 600 Nm (443 lb.-ft.) of torque. Power is channeled to the rear wheels via a 7-speed seamless-shift transmission. Three driving modes will be available to select from: Normal, Sport and Track.
The McLaren 570GT is priced from £154,000 in the UK and its deliveries will commence in late 2016.