General Motors and China's SAIC (Shanghai Automotive Industry Corporation) will be jointly developing a range of 3-cylinder turbo-charged petrol engines to be future-ready.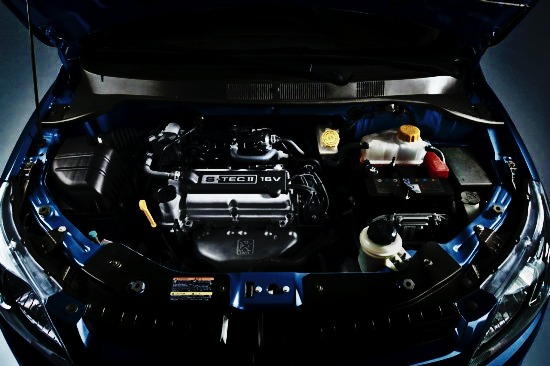 These engines will be having 1.2, 1.4 and 1.5 liter capacities and are forced induced with help from OEM turbochargers.
The new engines, complying to stricter emission norms, will be built in Shenyang, China where a new manufacturing facility is under construction. The maximum output rate of this plant is 450,000 engines per year. Production commences at the end of 2013.
Why is it important to us?
The new engine series developed by GM & SAIC will be used in the Opel Adam, Chevrolet Cruze, Chevrolet Sail and Aveo, SAIC Roewe 350 and MG3. This corresponds to the fact that the Chinese are venturing into world markets. The Sails, Honguangs and HonTus are gearing up to sail the world.
We expect the Cruze, Sail and Sonic to get these engines late in the lifecycles.
Why is GM developing these engines?
General Motors is a pioneer in turbocharging petrol engines. They developed the first turbocharged petrol engine (production model) in 1962 which was used in the Corvair Monza Spyder, then after several mechanical troubles halted its journey. BMW came with a turbo petrol using the 2002 turbo in 1973, followed by Porsche's epic 911 Turbo in 1974.
Turbochargers were used to extract performance from a car. In recent years manufacturers consider the turbo as a tool to meet emission standards without compromising on the fun aspect of the driving. Ford India will be the first company to introduce a turbo-petrol in the affordable segment when the Ecoboost-powered EcoSport reaches dealers in early 2013.
Image - Chevrolet S-TEC II naturally aspirated mill, used only for illustrative purpose.
[Source - AutoEvolution.com via Auto.Sohu.com]