The Ssangyong Rodius is remembered as a big, not-so-pleasant-to-look-at MPV but the South Korean auto maker has come up with a much improved second generation of the car.
The 2014 Ssangyong Rodius has got none of its predecessor's clumsy curves and instead settles for no-nonsense straight lines. The MPV however retains its titanic proportions and has enough seats to accommodate an entire foot ball team! The car made its world premiere at Seoul last month albeit under the name "Korando Turismo".
Pointers from the launch floor - 2014 Ssangyong Rodius
2.0 litre e-XDi200 LET (Low End Torque) diesel engine producing 155 bhp and 360 Nm of torque.
6-speed manual gearbox or 5-speed Mercedes sourced automatic transmission
Electronic 4WD which sends power to all four wheels on demand
ESP, ARP (Anti Rollover Protection) and BAS (Brake Assist System)
Multi function steering wheel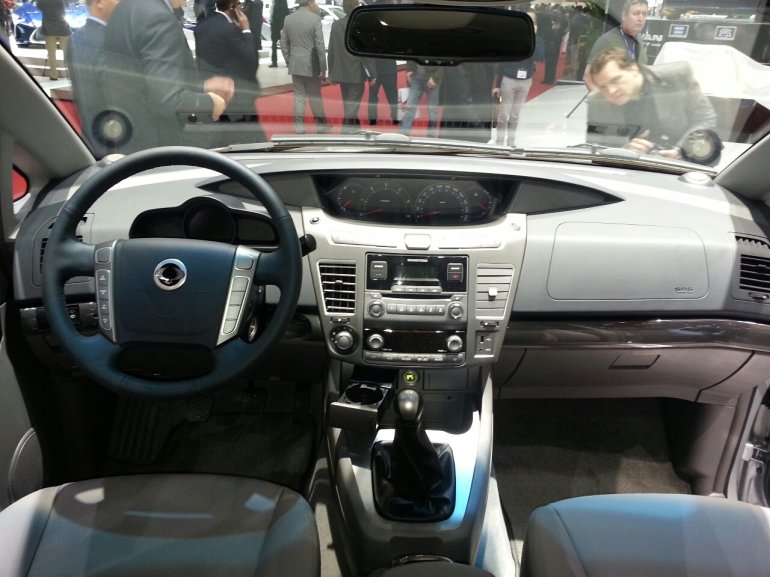 The older gen Ssangyong Rodius was on sale in number of European countries and hence the new Rodius would also lay emphasis on the old continent.
The big MPV has enough people moving capability which is suited for emerging markets like India and China however it remains to be seen whether the Rodius would make it to such countries.
Do you like the 2014 Ssangyong Rodius?