To be positioned as a more focused version of the 650S.
The McLaren 675LT, a more focussed version of the 650S, will debut at the 2015 Geneva Motor Show next month, but a leaked picture (courtesy AutoGespot) gives a glimpse of the car's rear three quarter.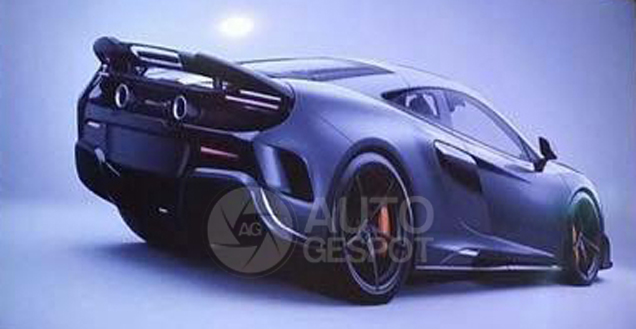 The British sportscar manufacturer had earlier released teasers of the car, including one camouflaged full profile shot, one of the new design wheels, and another showing the car's titanium exhaust circular end pipes. The latter can be seen on the picture, while the 5-spoke alloy design appears the same, too.
Powering the car will be the same 3.8-litre twin-turbo V8 unit which does duty on the 650S, but on the 675LT, it will generate 666 hp and 700 Nm of torque. To put into perspective, the 3.9-litre turbocharged engine of the newly announced and Geneva-bound Ferrari 488 GTB makes 661 hp and 760 Nm of torque.
[Can't see the video above? Head to YouTube.]
The LT in the car's moniker stands for LongTail, which denotes the presence of a Longtail airbrake that increases the car's downforce by 40 per cent. The car will be available only in the coupe form, and is expected to feature less gimmicks, owing to an extensive weight loss program.
[Source - AutoGespot]