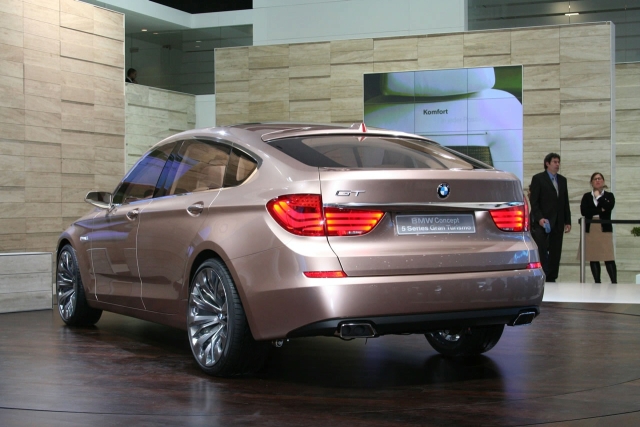 Our take on the BMW 5 Series GT Concept-
The BMW 5 Series GT brings out the extent of talent and creativity in the company. Just like other concepts from BMW, the BMW 5 Series GT looks fresh, and has as much space as a 7 Series, which you will find hard to believe, with the smart exterior packaging playing tricks with your mind. The design of the car distracts you from noticing the sheer size of it, and what that means is the BMW designers have achieved what they set out to do.

The concept of a luxury car, smartly packaged into a stylish hatchback+sedan, will be followed by rivals Audi, Mercedes Benz and the others in the future. It will no doubt bring a lot of profits, and as always, controversy to the company.
If you can't see the slideshow above, then go to the BMW 5 Series GT Image Gallery
Source- World Car Fans