Will start arriving later this year.
The next-gen Audi A6, next-gen Audi A7 and next-gen Audi A8 all are simultaneously under development and will roll-out beginning this year. Spy shots of all three future models have surfaced on the web multiple times, and in the latest, a new image posted by L'argus.fr could have revealed their fronts.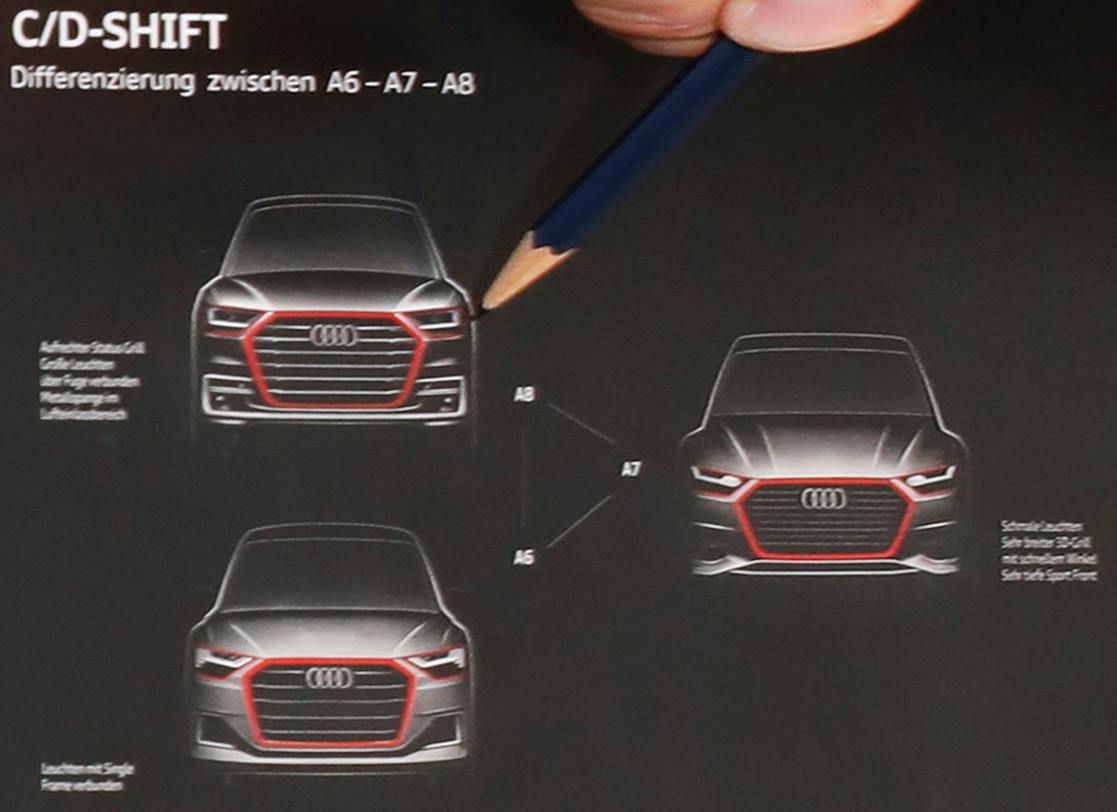 The next-gen Audi A6, next-gen Audi A7 and next-gen Audi A8 all have a more angular design, taking inspiration from the Audi Prologue Concepts. All three models get redesigned Singleframe grille, resculpted hood and redesigned bumper with unique character lines. The A8 bears the most mature look of all, while the A7 gets a significantly more aggressive face with angry-eyed headlamps and the eight-slat grille.
With the redesign, the Audi A6, Audi A7 and Audi A8 will enter their fifth generation, second generation and fourth generation respectively. All three future models will ride on the familiar MLB Evo platform that currently forms the basis for many of Volkswagen Group models, including Audi's A4, A5 and Q7. This means that the new generation models will see a significant weight reduction, of 100 kg-200 kg depending on the model.
Audi will offer the next-gen Audi A6 with 2.0-litre four-cylinder and 3.0-litre six-cylinder petrol and diesel engines. The next-gen A6 will emerge as one of the four-ring brand's mainstream models to feature a 48V electrical system and electric turbocharging from the Audi SQ7. The range should include S performance variant, as well as a plug-in hybrid variant as well, this time probably available globally. An RS variant too should arrive at a later stage.
The next-gen Audi A7 will arrive next year with a variety of turbocharged four- and six-cylinder petrol and diesel engines. It will have an S performance variant powered by a twin-turbo V6 engine, as well as a high-performance RS variant sporting a twin-turbo V8 engine. The future A7 is also included in the company's electrification plans and will have a plug-in hybrid variant.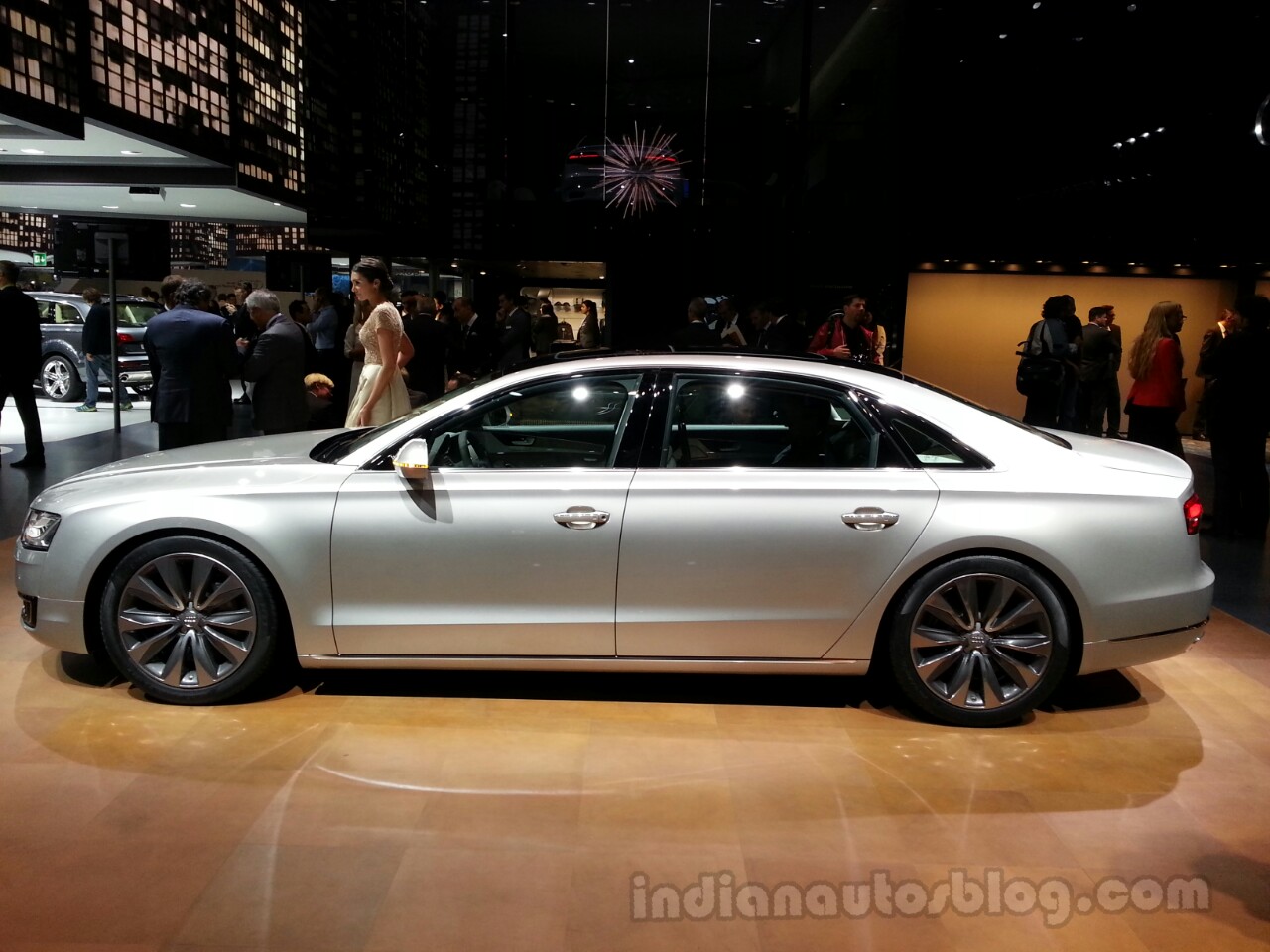 Also See: Audi Q8 Sport Concept – 2017 Geneva Motor Show Live
Flaunting OLED and autonomous tech, the redesigned Audi A8 would include 3.0-litre TFSI V6 petrol, 4.0-litre TFSI V8 petrol, 6.0-litre W12 petrol, 3.0-litre TDI V6 diesel and 4.0-litre TDI V8 in its engine options. The range will include a performance S variant and a plug-in hybrid variant too. The next-gen Audi A8 will debut later this year, probably at the 2017 Frankfurt Motor Show (IAA 2017).
[Image Source: L'argus.fr]