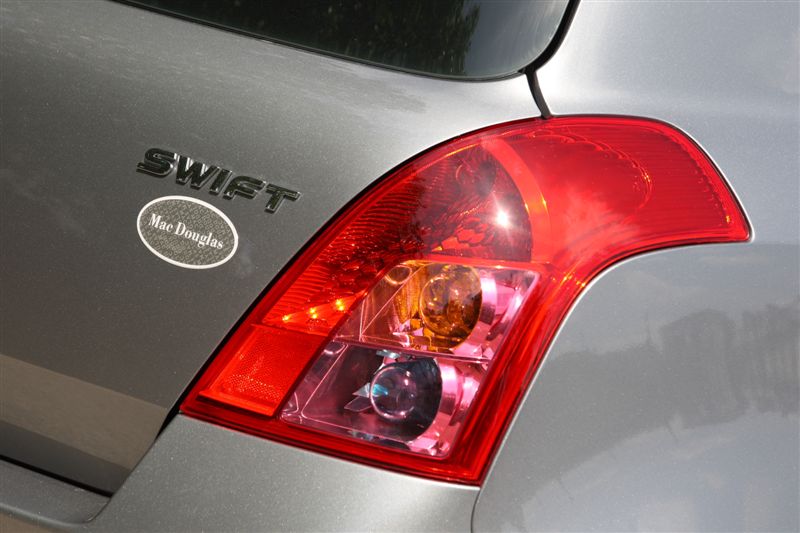 The Indian market is hotting up in the premium hatchback segment. With two of the world's most renowned manufacturers, Honda and Fiat, launching their vehicles in a gap of less than a fortnight, we could be heading for a war for the best car in the premium slot.
And now in comes Suzuki with a premium limited edition Swift known as the Swift Douglas in Europe. Based on the Swift GLX model, the Swift Mac Douglas hosts many features.
Could this special edition of the vehicle in collaboration with Mac Douglas, the leather brand, be an attempt by Suzuki to keep the sales figures up even when the customer is being offered a lot of other options?
The package can be bought on either the 1.3 petrol engine of 92 horsepower or the 1.3 diesel DDIS block of 75 horses.
The customer has the choice to go for various shades of metallic paint: Supreme Red, Galactic Gray, White or Pearl Cosmic Black.
With this limited edition of the Swift being brought out in Europe, Suzuki needs something on similar lines for its customers in India. The Swift has been a great success here, but the model needs a face lift or more engine options if it is to survive the advent of premium hatch backs such as the Honda Jazz or the Fiat Grande Punto.
Suzuki Swift Douglas Limited Edition Image Gallery