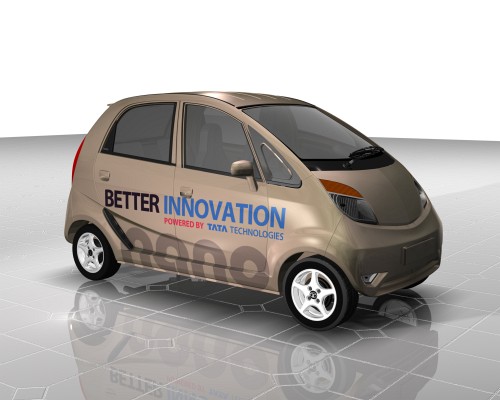 The province of Moselle in France says Tata Motors should explore setting up a manufacturing plant for the Tata Nano in the region as it could help it achieve the target date of 2011 for European foray.
Daimler's Smart city car is being manufactured at Moselle and leading Canadian automobile components maker Magna also has its unit stationed in the region.
Moselle Development Agency Director General M David Malingrey -
Tata Motors should take a look at the Moselle province for establishing manufacturing and logistics units for Nano cars. By the end of this month, we are planning to contact Tata Motors in India with a proposal to look at the investment opportunities here for the Nano.
The cost of land in Moselle is around 10 euro per square meter, one-tenth of what is land costs in Germany and Luxembourg. The province is knit well to major centres via road, air and river transportation. There is availability of raw materials such as steel and plastics that are required to build a car, and Mercedes A-class, Mercedes Evobus, Opel and Ford Focus are being manufactured in less than 150km away from the province.