Here's an allegedly leaked photograph showing the rear of the new BMW 1 Series in its sedan avatar. This is one of the most important models in BMW India's road map as both German rivals Mercedes-Benz (with the Mercedes CLA Class) and Audi (with the A3 sedan) are looking to take over the prestige section of the 20 lakh rupee market.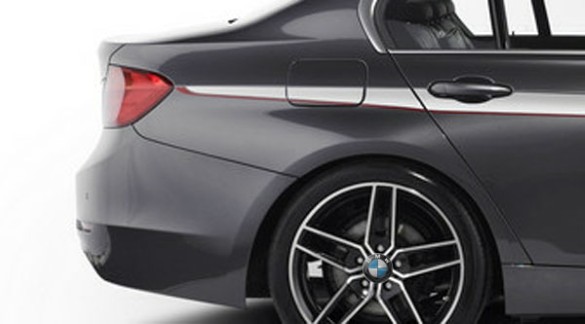 Audi will have the first mover advantage in this segment as the A3 sedan is likely to arrive in India next year. BMW India has never been caught folding its hands during a competitor's launch.
The sedan body style can complement the 20 lakh rupee SUV and come second in its segment, followed by the hatch or the sports tourer.
BMW has not confirmed plans to launch the 1 Series in India. It has spent the first half of 2012 in introducing the Mini brand in India which reinstates the faith BMW has in the compact luxury segment.
However going forward we can expect BMW India to use its own brand to delve into compact models as and when they are there for the taking. BMW is said to be splitting up the 1 Series model line into two parts, and thereby deriving a 2 Series. A similar operation is likely to unfold next year with sporty variants of the new 3 Series badged 4 Series. These are definite probables for the Indian market.
The 1 Series four-door could further slash the price of driving away a BMW in India. It has the qualities to be the pancake in the BMW lineup as aspirations of a luxury brand ownership is high. With the 3 Series growing up, BMW India has lesser problems trying to position this car. The X1 will not pose a direct threat to 1er's livelihood as the needs of sedan customer cannot be compared to an SUV's offer.
[Source - Woodyscarsite.com]