NoticiasAutomotivas.com.br has already revealed the production-spec EcoSport while a fully uncamouflaged model was waiting to undergo what seemed like a crash test in Brazil.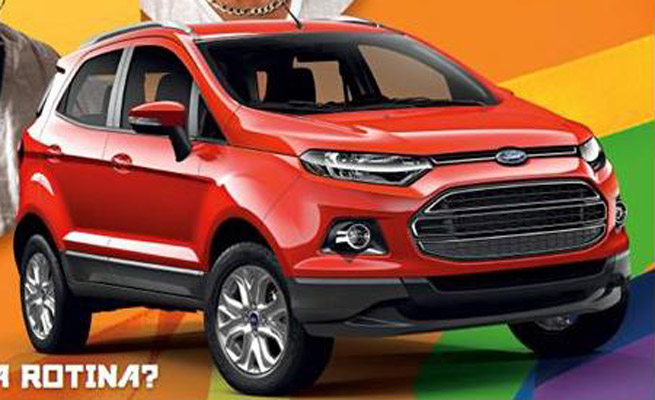 But this time its Ford that's had enough of sneaking, teasing and spying. They pull out all the stops and printed the image of the EcoSport on the invitation extended to Brazilian media that gets to see the car on the 22nd of this month at Barra Lighthouse in Salvador.
The EcoSport chapter begins in China the following day at the Beijing Motor Show where the production model is part of an array of SUVs Ford is showcasing to help them take market leadership in SUV segments of China.
The production model is a photocopy of the concept that was presented at the Delhi Auto Expo. The only notable change to its looks is the replacement of the LED headlamps with conventional units. Many of our readers have already expressed their displeasure over this switch and suggest Ford to include it as an optional extra. We're yet to hear Ford's thoughts on this suggestion.
According to Auto Esporte, Brazilian journalists will get to see a Titanium variant equipped with a 2.0 Duratec 148 PS (ethanol-burning) unit. The other engine, on the base model, will be the 1.6 Sigma producing 115 hp. We've already laid out a post speculating on the EcoSport's features that allegedly includes 7 airbags, sunroof and a carryover of the variant nomenclature.
[Source - revistaautoesporte.globo.com]