By 2020, 40% of Ford's cars will have electric versions.
Ford has announced a major investment of US$4.5 billion (INR 30,201 crore) towards electrified vehicle solutions by 2020. This is Ford's largest-ever electrified vehicle investment in a five-year period.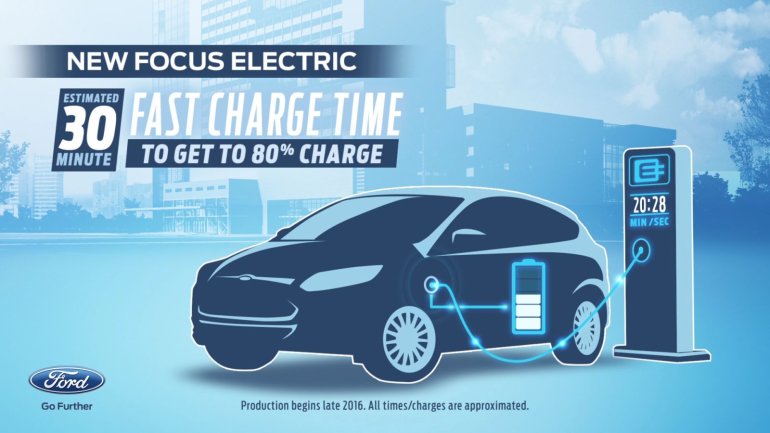 This new investment will add 13 new electric vehicles to the automaker's global portfolio of cars by 2020, making more than 40% of its global nameplates come with electrified versions. This move to add more EVs is Ford's answer to increasing global trends towards cleaner and more fuel efficient vehicles.
The program will also cover the new Ford Focus Electric that will come out next year replete with a new DC fast-charge capability, that is claimed to charge 80% of the battery in 30 minutes (two hours faster than the current version), with a projected range of 100 miles (161 km). The new Focus Electric will come with features such as SmartGauge with EcoGuide LCD instrument cluster and Brake Coach (a feature that teaches the driver how to maximize energy captured through regenerative braking).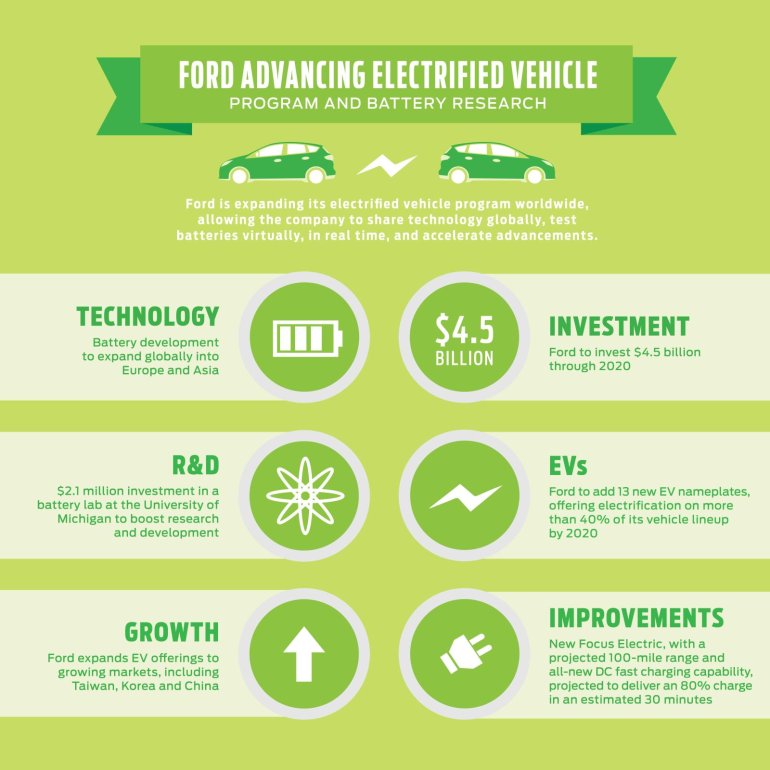 There is also focus towards battery development with a US$2.1 million investment being done in a battery lab at the University of Michigan to accelerate R&D activities. Battery development will also be expanded globally to include Europe and Asia.
Ford is also reimagining itself by focusing on the customer experience and not just the car itself. Apart from the traditional research that is carried out, Ford is also investing in social science-based research that will give them new insights on how customers interact with their vehicles.
Raj Nair, executive vice president, Product Development says, "This new way of working brings together marketing, research, engineering and design in a new way to create meaningful user experiences, rather than individually developing technologies and features that need to be integrated into a final product."
Ford Electrified Vehicle Solutions 2020 - Press Release
[Slideshare link]