Fiat had confirmed in late 2012 that a B-Segment SUV had been drawn up for India. Initially believed to be the Fiat 500X, we understood a few weeks later from a senior Fiat executive that the SUV would sport a "soft SUV-type look" and is an enriched product.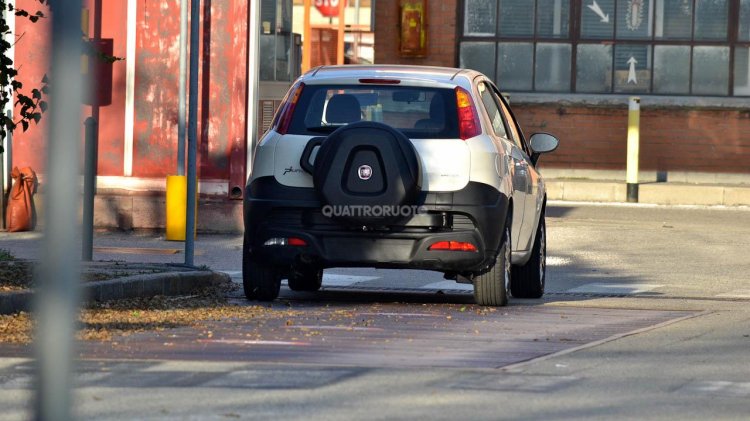 Until now we haven't borne witness to what Fiat's answer to the EcoSport or Duster was.
Leading Italian auto publication Quattro Ruote, has spyshots of the rear of the Punto Cross, giving us the first look.
The rear bumper is entirely new and gets a swinging arm on which the spare wheel is mounted. The bumper retains the reverse guide light and reflector strips. On the spare wheel housing, one is able to see "Adventure" embossed, and a grip is provided for better ergonomics.
The Fiat Punto Adventure has the looks of an off-roader, but cannot do any off-roading as the FWD layout is retained from the hatchback (no rear differential on this test mule). We expect to see rugged-looking plastic body moldings on the front and the doors to give it an extrovert personality.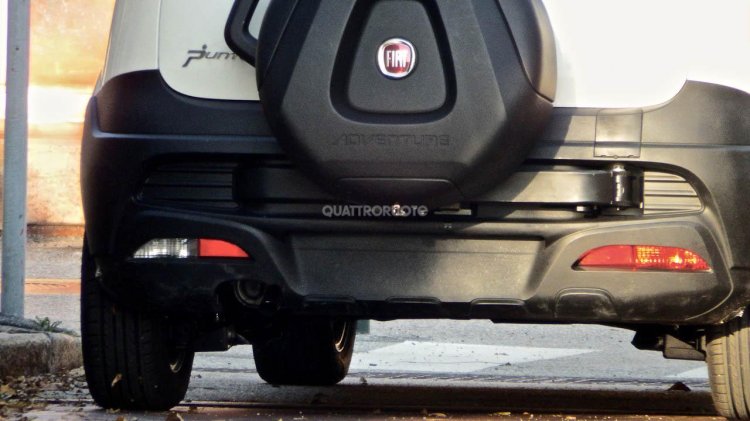 The all-roader may also have no changes underneath the bonnet, retaining the 1.3-liter MultiJet diesel engine (comes in 75 and 90 PS trims) and the 1.4-liter FIRE petrol engine.
We are expecting Fiat to launch, if not showcase the Punto Adventure at the Auto Expo next month.
[Source - Quattroruote.it]