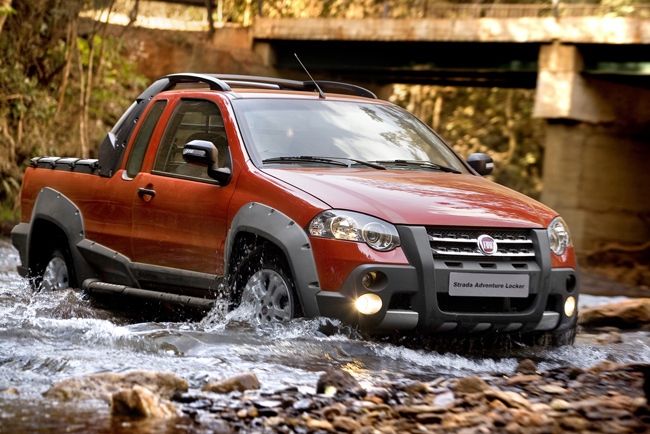 Based on the same platform as the on going Fiat Palio, the Strada pickup truck won't find numerous buyers in India. If in case, this vehicle is brought over here, it could perhaps at most be positioned as a lifestyle product. However, let's look at the bigger picture. If Fiat were to ever give the aging Palio a cosmetic surgery, they could use identical styling as carried out on the Strada. On the interior though, the condition doesn't give you the feel-good feel. It appears ordinary and expressionless and most of the Palio interiors have been carried over. Fiat claims the material quality has been bettered, but we think there is a lot more to be done. A sub 6-lakh Multijet Fiat Pickup truck may not be what the doctor called for, but for a company that's eagerly trying to up its brand image in the country, it doesn't seem like a bad idea. Agree? Read the entire press release with photos after the break.
Fiat Automóveis introduces the new Strada (2009) which becomes the final member of the Project 178 'Palio' family to receive a comprehensive restyling and it cements its position as the only pickup available on the Brazilian market to be offered with an extended cabin option. The Fiat Strada is already Brazil's best-selling light commercial vehicle and this makeover will further strengthen its demand with customers in Latin America.The arrival of the Strada (2008) completes the restyling exercise recently extended to the other models underpinned by the long-running Project 178 architecture: the Palio (hatchback), Siena (sedan) and Palio Weekend (estate). The main technical innovations featured on the Strada (2009) are the differential locking system called "Locker", which was developed by Fiat Powertrain Technologies in partnership with Eaton, and the improved shock absorbers, dubbed "Powershock", which were developed by Magneti Marelli Cofap; both innovations are available only on the range-topping Adventure-series versions and have already been recently introduced to the Latin American markets already on the Palio Weekend Adventure Locker.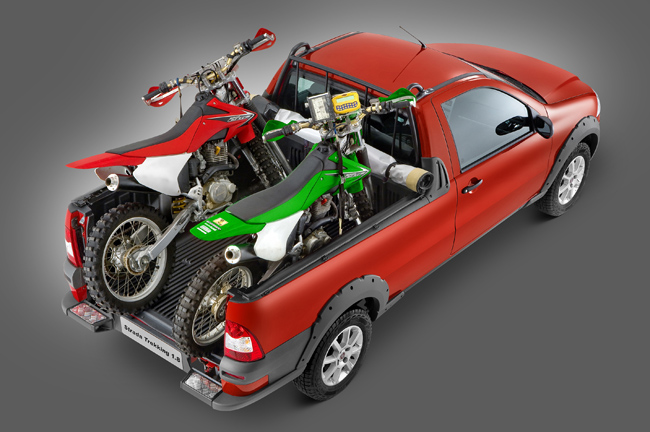 In terms of its design the Strada (2009) receives the new 'family' style headlights, larger rear light units which split onto the tailboard, new bumpers and protection covers all round, while the range-topping Adventure Locker version comes with a new roll bar that is integrated with the lateral bars across the roof. Inside, new fabrics are used, the dashboard has been improved, while the Adventure version's usual compass is complemented by an inclinometer that indicates longitudinal and traverse angles. Other key features of the Brazilian-built Strada include air conditioning, power steering and power windows all which come as standard equipment.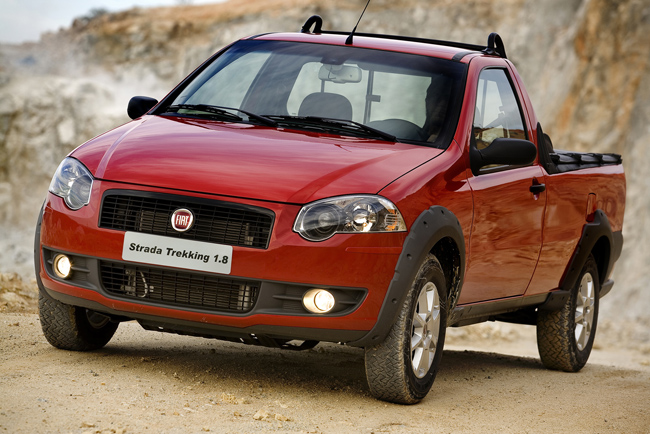 The loading deck is fitted a new easily removable tailboard with activation key, as well as new securing points for the additional storage space inside of the extended cabin version. New rugged alloy wheels for Adventure-branded versions are fitted with tyres designed for both on and off-road use measuring 205/70 R15; with 175/80 R14 tyres being standard for the Trekking 1.8 version.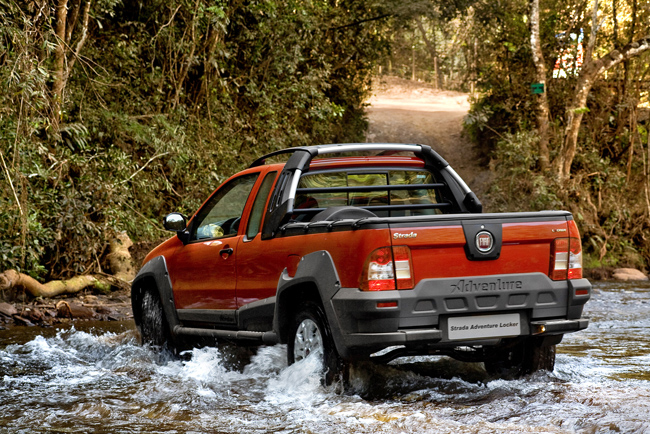 The Strada (2009) is being offered in five different versions, along with two engine options: Fire 1.4 Flex with 85/86 bhp (petrol/alcohol) and 1.8 Flex with 112/114 bhp (petrol/alcohol); standard and extended cabin, and two finish specifications: Trekking and Adventure Locker. The existing shaped Strada will continue in production as an entry-level version fitted with the Fire engine.
The optional equipment available on the Trekking versions is made up of a CD player MP3/WMA or Connect CD player MP3/WMA + live-voice with integrated Bluetooth plus USB and iPod entrances; HSD (High Safety Drive) composed of airbag for driver and passenger and ABS; air conditioning plus back glass to Venus 55 specification; parking sensors; electric windows with anti-pinch device and electric door mirrors; alloy wheels; leather steering wheel; sunroof; load space cover and rear opening window.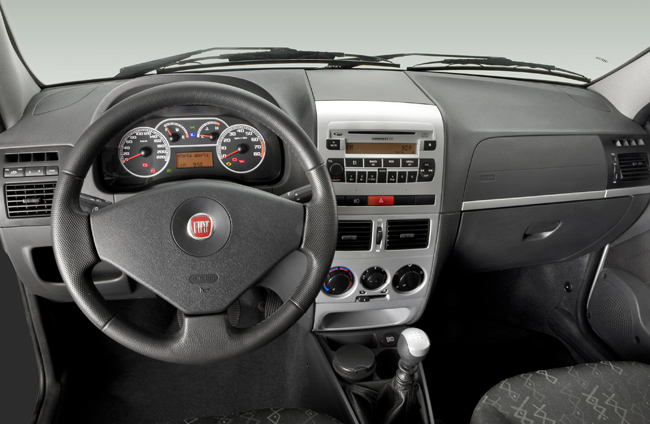 For the top-of-the-range Adventure version the optional equipment comprises of CD player MP3/WMA or Connect CD player MP3/WMA + live-voice with integrated Bluetooth + USB and iPod entrances; leather finish for the seats and steering wheel; HSD (High Safety Drive) composed of airbag for driver and passenger and ABS; electric door mirrors; rain and dusk sensors; sunroof; load space cover and rear open window.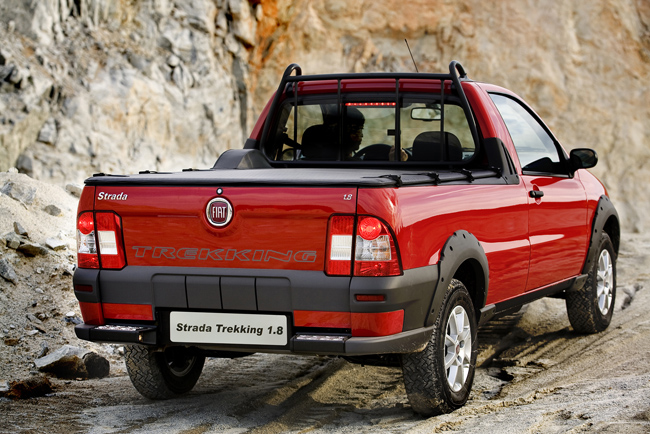 The starting retail prices for the Strada range are: Fire 1.4 standard cabin: £10,722; Trekking 1.4 standard cabin: £11,928; Trekking 1.8 standard cabin: £12,828; Fire 1.4 extended cabin: £12,152; Trekking 1.4 extended cabin: £12,828; Trekking 1.8 extended cabin: £13,610; and Adventure Locker 1.8 extended cabin: £15,604.
Source- Fiat