Launch expected in April 2016.
The Fiat Mobi has been caught testing in Brazil with less camouflage by Fernando Garcao of Auto Esporte and Glauber Oliveira of Autos Segredos, ahead of its expected launch in April. The Fiat Uno replacement was confirmed last month to be named the 'Fiat Mobi', and will spawn a pseudo-crossover version, the Fiat Mobi Way.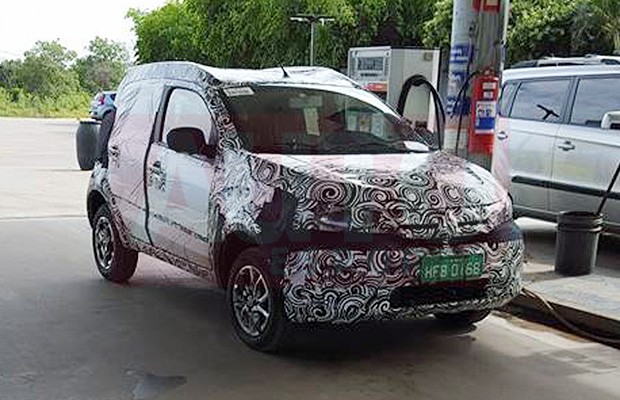 The Mobi will share some parts with the Uno. However, most of the body panels are new, and the exterior will have a fresh design with more creases, especially at the front end. The wheelbase will be around 2.35 meters.
Inside, spyshots have revealed that it comes equipped with a simple 3-spoke steering wheel, a small vertical display in the instrument cluster, vertical HVAC vents in the middle and circular HVAC vents on the sides. Higher variants could get steering-mounted controls and an infotainment system. The Mobi's boot space is reported to be 260 liters.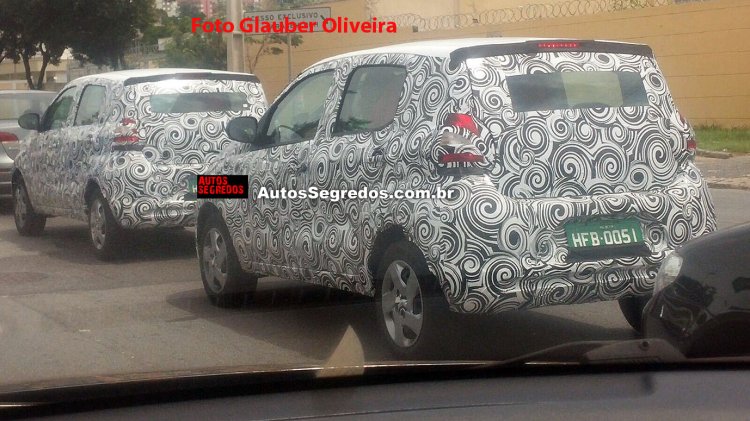 Also Read: Fiat Tipo confirmed to be launched as Dodge Neon in Mexico
Under the hood, the Fiat Mobi would pack a 1.0-litre engine that produces 73 bhp (petrol)/75 bhp (ethanol) and drives the front wheels via a 5-speed manual transmission. A new 1.0-liter three cylinder GSE (Global Small Engine) with start-stop technology will come in 2017, say Brazilian reports.
Prices are expected to start from BRL 29,000, and the Mobi will be sold in three grades: Easy, Like and Drive. The pseudo crossover version of the Mobi could start from BRL 40,000.
[Source: Auto Esporte]