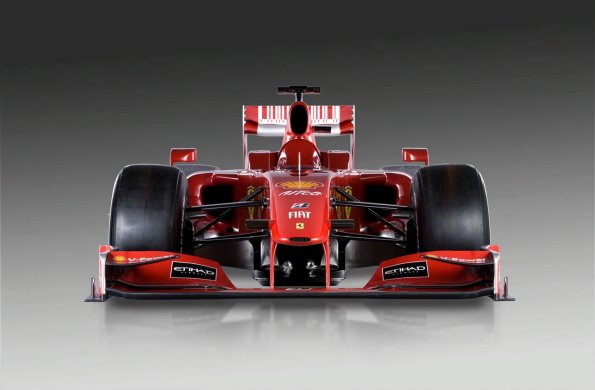 Ferrari on Monday became the first formula one team to reveal its 2009 car - The 'F60', named in celebration of the fact the Italian marque is the only to have contested all sixty seasons in the sport's history. It was launched with a low-key event at Ferrari's Maranello headquarters.
Ferrari's team boss Stefano Domenicali has now realized that new regulations would make it harder for the Italian team to defend their constructions title. "We are talking about a championship where we haven't seen anything yet," he told a news conference at the F60 car's unveiling. "Other teams could have a car much more advanced. So it's right to be cautious. We hope our car will be competitive from the start."
Formula One has to contend with major changes this year, including slick tyres and revised aerodynamics designed to make overtaking easier. There are also cost-cutting measures, such as a ban on testing during the season, due to the global financial crisis.
TATA logo makes appearance in the car's side panels (near the rear wheels)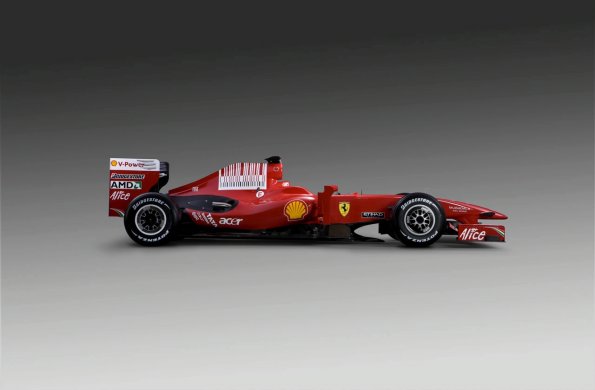 Ferrari have won the constructors' title for eight of the past 10 years but are eager to make up for missing out on the drivers' championship by a single point to McLaren's Lewis Hamilton last season.
"It is a car with a completely different make-up. There's a lot of positivity within the team but we know it will be a very particular season," said Domenicali, whose team are the first to launch their new car.
"Today represents an important date with the first test on the track with the new systems. There may be problems and we will have to resolve them. It means in the first test all the elements will come out that we need to look at."
The F60, named after the number of Formula One world championships that Ferrari have competed in, has a much wider front wing than in the past while the rear is higher and narrower.
The suspension and layout are different following new rules on weight distribution while the kinetic energy recover system (KERS), slick tyres and the requirement to use a total of just eight engines this season add to the uncertainty.
"Drivers will have a more important input this season," Domenicali said, while ruling out Ferrari using the early part of the season to get used to the new rules before refining their approach for a late burst at the titles.
Ferrari driver Kimi Raikkonen, who was world champion in 2007 but had a disappointing season last year, is due to race in the Artic Lapland Rally later this month and Domenicali said he was fine with the Finn taking part.
"I have no problem with it because it is part of our tradition of keeping an open approach with our drivers," he said.
Source: Reuters