Expected to go on sale this year.
Ferrari introduced the Ferrari LaFerrari as the successor to the Ferrari Enzo at the 2013 Geneva Motor Show. Its production was limited to 499 units and all units were sold-out by December the same year. There was a track-only variant as well, introduced as the Ferrari FXX K in 2014, but with only 32 units planned, the €2.5 million ultimate LaFerrari was quickly sold-out as well. However, Ferrari will likely be bringing the LaFerrari back to the market this year, in convertible body style.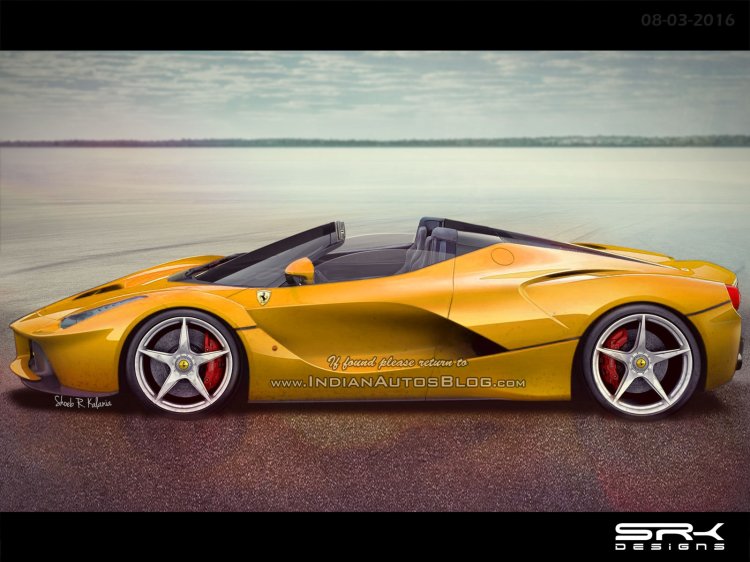 The Ferrari LaFerrari Spider (name unconfirmed) has been in the rumour mill for over a year, but speculations have come pretty close to reality with an image of an invite box of an open-top model which seems to look like a LaFerrari convertible. According to some reports, the invite was for a private preview for select clientele of the drop-top.
With the Ferrari LaFerrari Spider almost certain to arrive, IAB's digital artist Shoeb Kalania is previewing his depiction of the car in a near-production rendering. With Ferrari's current strategy for convertible versions, the LaFerrari Spider is unlikely to have a soft-top. A folding hard-top may be skipped as well, owing to weight increments resulting from the addition of the folding mechanism. The company may choose to offer a removable hardtop instead.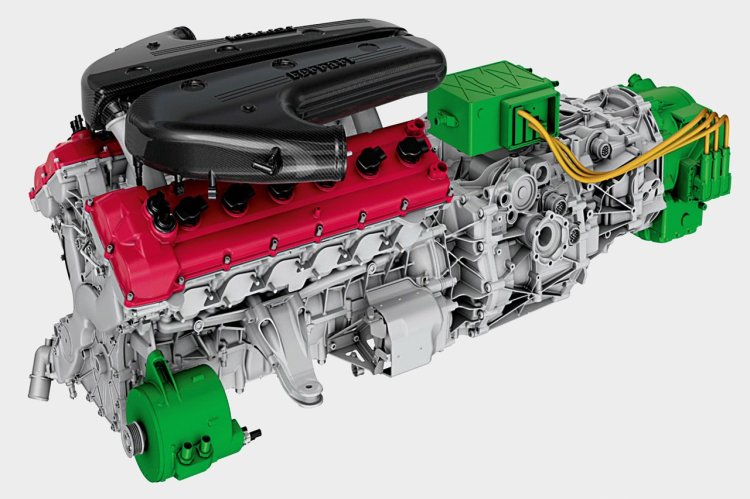 Also Read: Ferrari California T with Handling Speciale package – Geneva Motor Show Live
Save for the weight and 0-100 km/h acceleration time, the technical specifications of the LaFerrari Spider should be the same as the LaFerrari coupe. Powering the roadster, would be the HY-KERS system that combines a 6.3-litre naturally aspirated V12 engine producing 800 CV (789 hp) and 700 Nm of torque with a 120 KW (161 hp) electric motor.
The hybrid powertrain makes 963 CV (949 hp) and 900 Nm of torque. Power is sent to the wheels via a 7-speed dual-clutch transmission. Ferrari claims a 0-100 acceleration time of under 3 seconds and a top speed of over 350 km/h for the hybrid hypercar in coupe version.