This very day last year, FCA-Tata's Ranjangaon plant received a major boost when it started manufacturing the Jeep Compass - the first made-in-India Jeep. Today, FCA Group announced that it plans to increase the production capacity of this plant.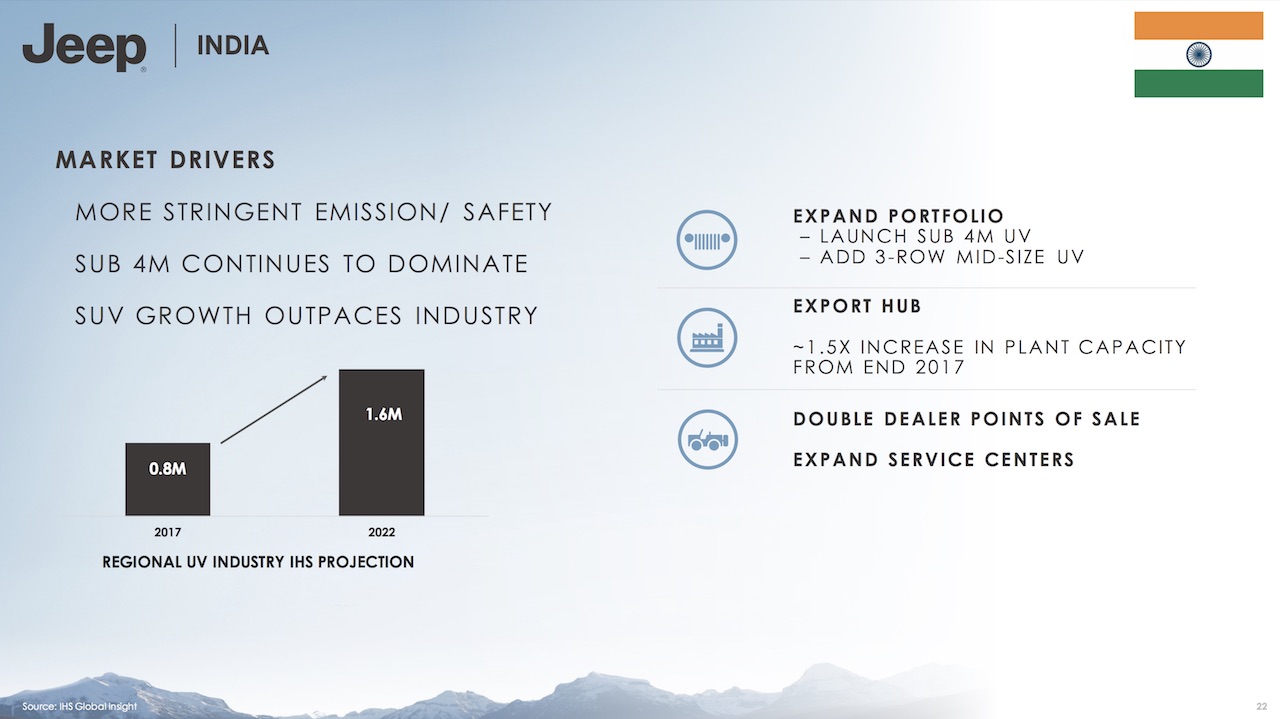 At the Capital Markets Day today, FCA Group announced that it will increase plant capacity at the Ranjangaon plant by 1.5 times (from end 2017). The Ranjangaon plant's production capacity at the end of 2017 was 1,60,000 units. This means that the production capacity will go up to 2,40,000 units a year. FCA Group will use the increased production capacity to build two new models planned for a release by 2022.
FCA Group foresees the demand for UVs in India to increase from 0.8 million in 2017 to 1.6 million units in 2022. Leveraging Jeep's SUV strength, it will expand its portfolio in India with two new SUVs to gain from the SUV boom. After luring customers in the C-segment with the Jeep Compass, it will introduce B- and D-segment Jeep SUVs in India.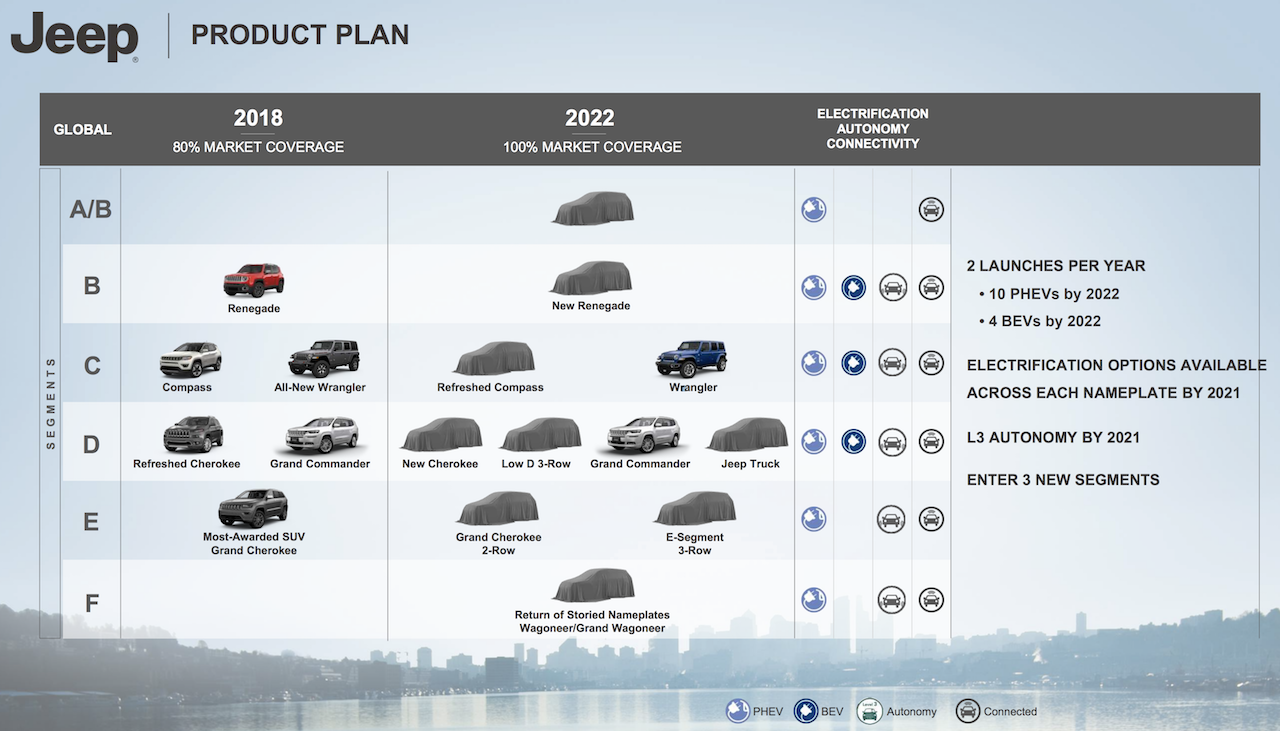 Also Read: Fresh details reported on the upcoming top-end Jeep Compass Trailhawk
The B-segment Jeep SUV will measure no longer than four metres in length to qualify as a small car for lower taxation. In Jeep's global line-up, it will slot below the Jeep Renegade as the new entry-level model. Speaking of the Jeep Renegade, local reports have said that it will arrive in India in 2019, but FCA Group did not announce it for our market today. The Jeep D-segment SUV could compete with the likes of the Toyota Fortuner and Ford Endeavour. This mid-size SUV will offer three-row seating and its prices may start well above INR 25 lakh.