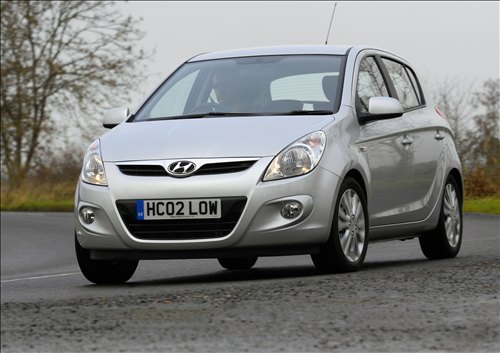 The Hyundai i20 diesel has been manufactured and sold in Europe. The reason why Hyundai did not introduce it in India could have to do with the Grande Punto and Honda Jazz. A wait and watch strategy could have been adopted. If the Hyundai i20 is intelligently priced, it will definitely attract large number of customers.
Our friends at Motorbeam had the chance to check out the car earlier today. Here are some facts about the Hyundai i20 for the Indian market
The launch of the Hyundai i20 diesel is scheduled on 7th of this month
The car is 1.4 ltr 16 valve CRDi and delivers 90 PS of power at 4000 rpm and the Hyundai i20 does not compromise on essential features like rear wiper, ABS, airbags (surprisingly it has 6 of them!).
The engine is not noisy; the typical diesel engine noise is only audible from outside.
The i20 diesel is not much different from petrol on the exteriors in fact they both look like twins except the diesel one has a CRDi badge on the rear.
The new thing you'll notice in the i20 diesel unlike the petrol it doesn't have a reverse gear next to the 5th gear but you have to push a button and move the knob slightly near the 1st gear to get into the reverse mode.
Source and review - Motorbeam