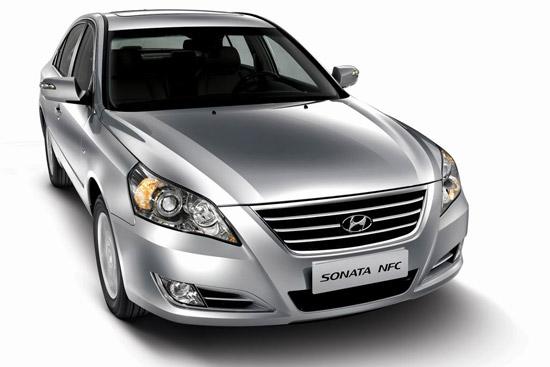 IAB in November 2008 "Revealed the Facelifted Hyundai Sonata" Now, Hyundai has officially launched its flagship sedan model Sonata ("Ling Xiang") in the Chinese market yesterday. Hyundai Motors, said in a statement that the move is part of an effort to woo customers in China. The launch of the China-made Sonata sedan comes early as many analysts expect Hyundai to miss this year's sales target there. Hyundai originally planned to sell 380,000 vehicles in China this year, but has sold just 253,146 units in the first 11 months of 2008.
The China-made Sonata model comes with six 2.0L and 2.4L editions priced from 155,800 yuan (Rs.11 Lakhs) to 228,800 yuan (Rs.16Lakhs). The 2.4L Sonata model will compete against VW Passat (Lingyu), Ford Mondeo, Toyota Camry and  Honda Accord. The Sonata Ling Xiang is designed as a flagship model to capture Corporate and Family customers.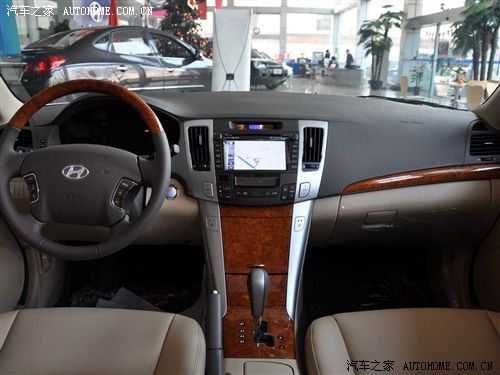 Hyundai China will focus on the market share of 2.0L cars for its sales growth. This market segment is the pillar of current Chinese passenger vehicle market, nearly 30% of whose sales are achieved by 1.6L-2.0L models and 9.92% by 2.0L-2.5L models in the first nine months this year.
Overall Sonata sales is expected to reach the 40,000 mark next year and, if successful, will boost both Hyundai Motor's growth in China and Beijing Hyundai's image.
Source: AUTOinCAR