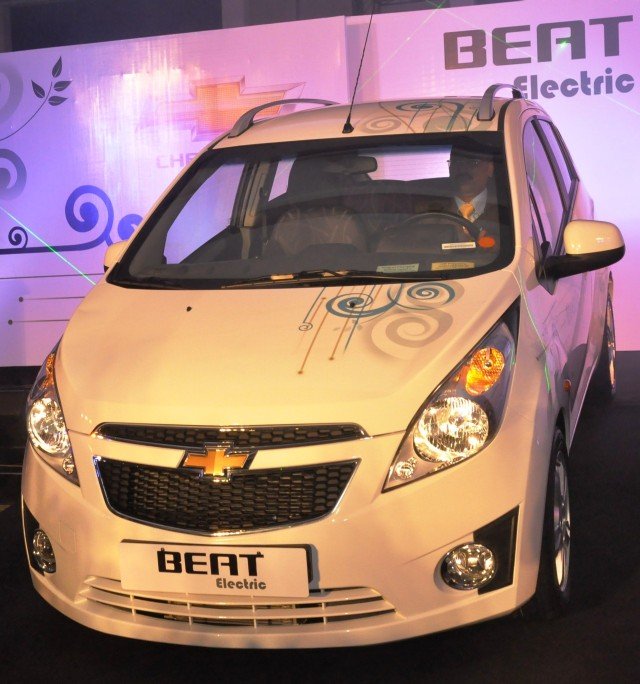 The fast depleting fossil fuel reserve has started putting more and more pure electric vehicles on the road nowadays. Nissan is going for leadership position and General Motors isn't far behind.
The Chevrolet Beat known as the Spark globally is the next electric kid on the block. The all-electric Beat will first go on sale in South Korea which accounts for 25% of its global sales.
The electric Beat will then be launched in the U.S. where it will comply with California's Zero Emission Vehicle (ZEV) norms. The compact electric Beat will be Chevy's weapon of choice for California.
GM is reportedly investing around $900 million annually in electric propulsion and battery technology to further improve the capabilities of current electric powertrains.
The electric drivetrain that goes into the Chevy Beat will derive electricity from a 270 kg nanophosphate lithium ion battery pack with a capacity of around 20 KWh. The electric motor develops around 45KW.
The estimated range of the Beat EV is expected to be around 100 miles (160 km). The battery pack is sourced from A123 systems. Charging the car takes less than 8 hours when a 240 V outlet is used.
The Chevrolet Beat EV was showcased in India in June last year and the cars were tested here but GM quickly confirmed that India is just a test country for the EV and there are no immediate plans for bring it here.
[Source: Green.autoblog.com]