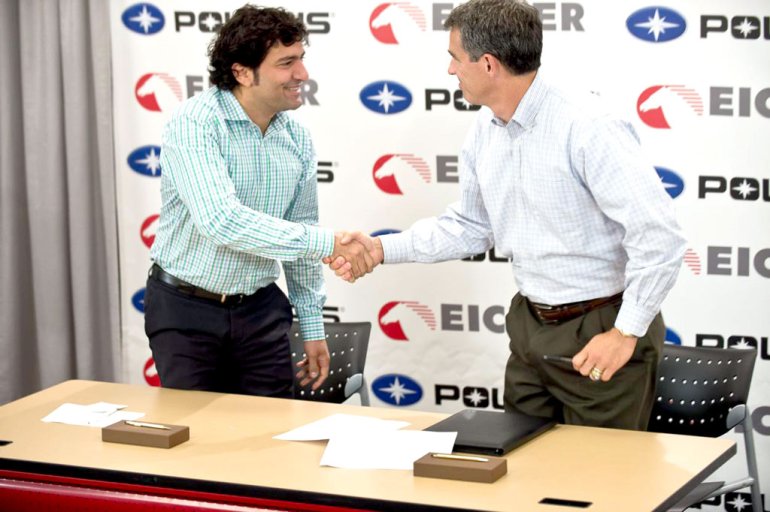 Eicher Motors and Polaris Industries Inc. have entered a joint venture where both companies will be partners on a 50-50 share basis. The JV would develop and market a range of personal vehicles for the India and other emerging countries.
Mr Siddhartha Lal, MD & CEO, Eicher Motors and Mr Scott W. Wine, CEO, Polaris Industries, signed the definitive agreement on Tuesday.
"Currently, we are present in the commercial vehicle and motorcycle categories. The collaboration with Polaris Industries Inc will allow us to enter into a new vehicle segment" said, Mr Siddhartha Lal.
Mr Scott W Wine, CEO, Polaris Industries Inc. said, "This agreement reinforces Polaris' position as a global leader, instantly expanding our presence in India and our access to additional emerging markets around the globe. This joint venture provides both companies incredible opportunities to develop new products and realize global growth"
Eicher Motors is a well recognized brand in the commercial vehicle segment and has 50-50 JV with the Volvo group (VECV). Eicher Motors also manufactures Royal Enfield motorcycles, the last of the companies globally mass-producing vintage motorcycles.
Polaris Industries Inc. is a U.S. based company which is world renowned for its off-road vehicles, ATVs, snowmobiles and motorcycles. Polaris is already present in India with a range of ATV models brought through the CBU route. Could Polaris' motorcycle platform be useful in creating the next generation range of Royal Enfield motorcycles?
An investment of approximately Rs. 250 crores would be utilized over a period of three years by both the companies for this JV. Manufacturing would be carried out in India and the company is evaluating locations to setup a facility. Production is expected to start by 2015.
[Source: Eicher]