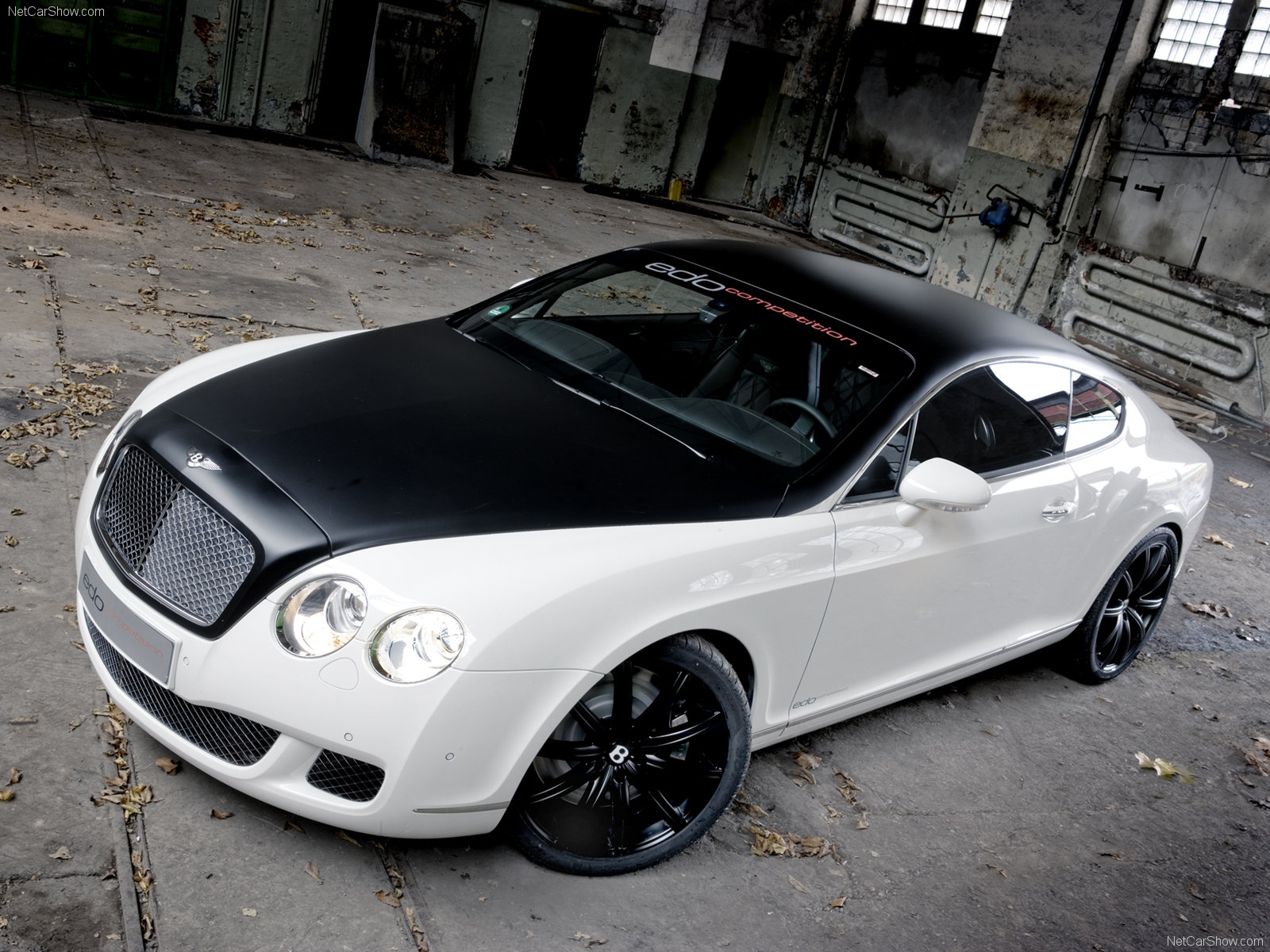 Edo has chosen the world's fastest GT there is and made it better. A lot of mods have been done to the engine and the running gear. This makes an already fast GT even faster.
The 6.0l W12 engine in stock form produces a mammoth 610bhp and 750 Nm of torque @ 2500RPM. Edo have tuned this up to 680 bhp and 880 Nm at 2500RPM. As a result of all this power, the top speed has increased from 203 mph to well over 211 mph (340 kmph)! This GT loses out on acceleration though, as the weight pulls down the acceleration time to 4.2 seconds for the sprint to 100 kph/62mph.
To put all that power to the ground, the GT has standard 4 wheel drive along with 20in racing wheels shod with specially developed V-Max tires made by Continental for the GT. What's more, the wheels car be painted in any colour of the customer's choice.
A Edo developed high performance exhaust system along with ECU remapping are responsible for all of the 70 bhp. The Stainless Steel high performance and high flow exhaust system produces a wonderfully deep and sonorous sound, ensuring the aural experience is given appropriate attention.
The development work for the cat-back exhaust system was performed on a dynamometer. You even get a butterfly valve adjustment that gives you control over two different volume level at the touch of a button. How cool is that?
Suspension is lowered for better stability is individually adjustable. It is an air suspension unit with electronic control. The front and rear of the vehicle can be lowered by a maximum of 35 millimeters. As an additional benefit the lowered suspension improves the handling capabilities.
The GT can also be ordered in any colour.This is realized using a special foil available in any desired color.
Specifications
Engine W12 twin turbo
Power est. 680 bhp (610 bhp) at 6,000 rpm
Max. torque est. 880 Nm (750 Nm) at 2,500 rpm
Performance
Top speed > 340 km/h/211 mph (203 mph)
0 – 100 km/h (0 – 62 mph) est. 4.2 s
0 – 200 km/h (0 – 124 mph) est.13 s
Features
• Power increase to 680 hp through new high performance exhaust system and ECU
recalibration. All modifications are tested on a dynamometer.
• The sound level of the high performance exhaust can be adjusted via remote
control. Two settings are available at the push of a button.
• 20" sport wheels, stock tire dimensions or on request 275/ 35 ZR 20 in the front,
275/ 35 ZR 20 in the rear
• 20" sport wheels, same equipment but Continental Sport Contact V-max
• Wheels can be custom-painted on request
• Lowering via electronic air suspension control module
• Custom exterior styling using special foil wrapping technology, available in any
color.