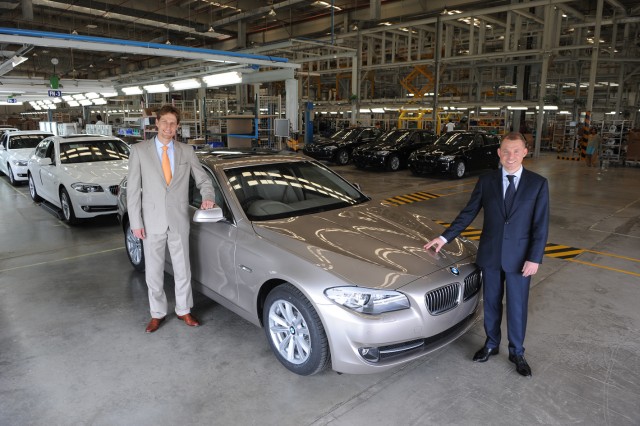 There is no greater testimony of a flourishing luxury car market than this event. The BMW Chennai plant rolled out their 10,000th car on Nov 23rd, – a silver 5 series.
Having a capacity of producing 5400 vehicles on a single shift basis, this plant currently manufactures 3 Series and 5 Series sedans in petrol and diesel versions. Soon this plant will also be contributing X1 compact SUV, which is bound to be launched by the year end.
Speaking on this occasion, Dr. Andreas Schaaf, President, BMW India -
Having taken the lead in the premium segment for the first time last year, we aim to maintain our leading position in the Indian market by now embarking on the second wave of our India strategy. We are confident that we will be able to increase sales substantially over the coming years with exciting new products, now produced in India and the ongoing expansion of our dealer network to reach out to more of our potential buyers.
Ze Germans have some seriously high ambitions in the future. Right from increasing the dealerships to bringing the MINI brand in India to bringing the BMW motorbikes in India – the company refers to it as the second phase of the growth strategy.