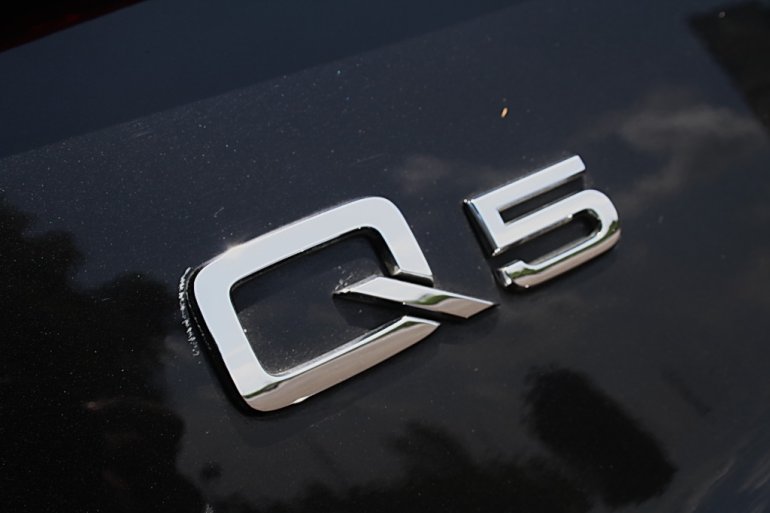 With a big 3L V6, 7-speed S-tronic gearbox and a Quattro AWD system, you probably think that the Audi Q5 is no slouch. And you would be right!
What powers the Audi Q5?
The Audi Q5 is available in three engine option in India – two diesels and one petrol. Our test vehicle was a top of-the-line Audi Q5 with a 3.0L, TDI V6, generating 240 hp from 1,500 rpm to 3,000 rpm and a monstrous 500 Nm of torque.
Volkswagen's TDI engines are one of the best diesel engines that you can find on the market. They are very meaty at the bottom-end and rev smoothly all the way to redline. This 3L TDI version is no different.
The beefy performance is achieved through two turbochargers with intercoolers. This massive power mill can hurl the 1.8 ton Audi Q5 to 100 km/hr in 6.5 seconds and on to a top speed 225 km/hr. You may notice the small turbo lag initially but once in the right rev band, there is no stopping the Q5.
However, the engine is not the best part of this car. The best feature is the 7-Speed S-Tronic gearbox with paddle shifters. Sure, the gearbox does its job brilliantly when left to its own mechanicals but that's just a waste of a good gearbox. Use the paddle shifters and you would be really having some fun driving it.
The paddle shifters make gear shifting more fun and increase your confidence for extreme overtaking maneuvers. The note on downshifts is amazing music for your ears! And yes, this is a diesel!
How is the ride and handling of the Audi Q5?
Irrespective of the engine that you opt for, all Audi Q5 variants come with an All-Wheel-Drive Quattro system. The Quattro system splits the power in a 40:60 ratio between front and rear wheels and can send 65% of torque to the front wheels if needed. The system not only translates into good off-road credentials but helps to achieve high cornering speeds.
The Audi Q5 has superb high speed dynamics and unparalleled directional stability while providing reasonable comfort and luxury to the incumbents.
The reason I say 'reasonable comfort' is because the chief liability of the Audi Q5 is the stiff ride. Despite selecting the 'Comfort' mode in the Drive Select System, I just couldn't find the right ride balance.
The steering system is an old hydraulic system which is very light around the city but beefs up on the highway. Sure, we would have love some modern electrohydraulic malarkey but this old system comes with power assistance and does the job very well. It is very light on low speeds and weighs in perfectly when things get faster.
The dual circuit brake system with 235/65 R17 tyres provide tenacious grip and traction around corners. The Audi Q5 turns in with eagerness and never complains when you push the envelope.
For off-road maniacs, let's get one thing clear – the Audi Q5 is no mud-plugger. It's not designed for extreme adventure, but the Q5 will cope with light off-roading. It can easily climb 31 degrees and has an approach and departure angle of 25 degrees. But looking at the price, we doubt anyone is going to take this baby SUV into the woods.
What about safety?

The Audi Q5 may have scored a maximum of all five stars in the EuroNCAP crash tests there can be plenty of new safety equipment added to the next generation model. Here are some of the safety-related gadgets on our test car -
4-Wheel ABS with EBD
ESP
Front airbags and side airbags for both rows
Hill descent control
Tire pressure monitoring system
Hydraulic brake assist
Daytime Running Lights
4-Wheel Disc Brakes
Traction Control
Child Safety Locks
What about fuel economy?
A gear shift indicator and an energy recovery system are encouraging signs of a car trying its best to stay easy on the wallet but we couldn't get the Q5 to return double digit figures. Our average FE for a 400 km drive was 7.5 kmpl.
What about the competition?
There is a huge array of products that you can choose from in this segment. These include the BMW X3, Land Rover Freelander 2, Mercedes ML Class, Range Rover Evoque, Volvo XC60, etc
With over 4,00,000 units already sold the Audi Q5 is clearly a phenomenal success for Audi. Competition may have increased since the time it was introduced in 2008 but the Audi Q5 has no problem in maintaining a strong road presence and an inviting persona. It is both stylish and utilitarian. Adding to that, the quality of it is so superb that it is very difficult to fault it.
Great materials, lovely engineering and unparalleled driving dynamics make the Audi Q5 a complete package in the SUV segment.