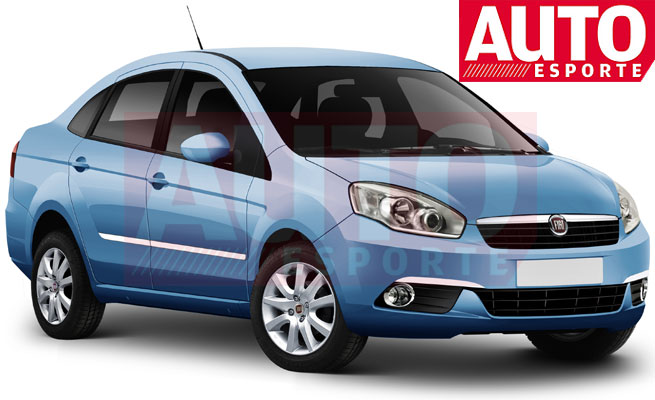 A new Fiat Siena is expected to debut in Brazil next year and the internet is bubbling with renderings and speculations of what the new sedan would look like. Here we have a few renderings from AutoEsporte envisioned from the countless spy shots that are floating over the internet.
Internally known as known as Project 326 3V, the new Siena is heavily influenced by its elder sister Linea and the 2012 Fiat Palio. The rear is derived from the Alfa Romeo design school. The car has the large air intakes in the front bumper, round fog lamps and chrome accents on the sides of the bumper, just below the headlights.
The new Siena will be powered by Fire engines of varying capacity such as 1.4L and 1.6L and 16 E.torQ Evo. We can safely expect Fiat to plonk the 1.3-liter Multi-jet engine under the Siena' bonnet for diesel-loving markets.
Because Fiat-India doesn't not have an entry level sedan, the Siena can help the company to establish itself in that segment. But will Fiat revive the Siena name is a bit questionable. The Siena (or as some people know it – the Petra) has completely disappeared from the Indian market. In such a scenario, how much sense does it make to revive an old brand that has completely disappeared from the public psyche?
The Siena existed in an India that did not have proper sedan segmentation. Hence, it was viewed as a premium product from Fiat. However, now, Siena cannot enter as a premium product as the Fiat Linea is doing the job for them already. A new branding strategy can be established for the Siena to make it compete in the entry level Sedan segment.
Source - revistaautoesporte.globo.com