Daimler India Commercial Vehicles has just launched four new models in the medium/heavy duty segment. With these four, BharatBenz announced that it is present in all segments ranging from 9-49 tonnes with a total of 17 models.
Three tractor-trailer models including the BharatBenz 4023, 4028 and 4928 and one construction/mining model, the 3128, were launched in Mumbai. During the launch, it was announced that around 7,500 trucks have been sold so far. The first BharatBenz trucks were launched in September 2012 and the company crossed the 1,000 mark in December 2012.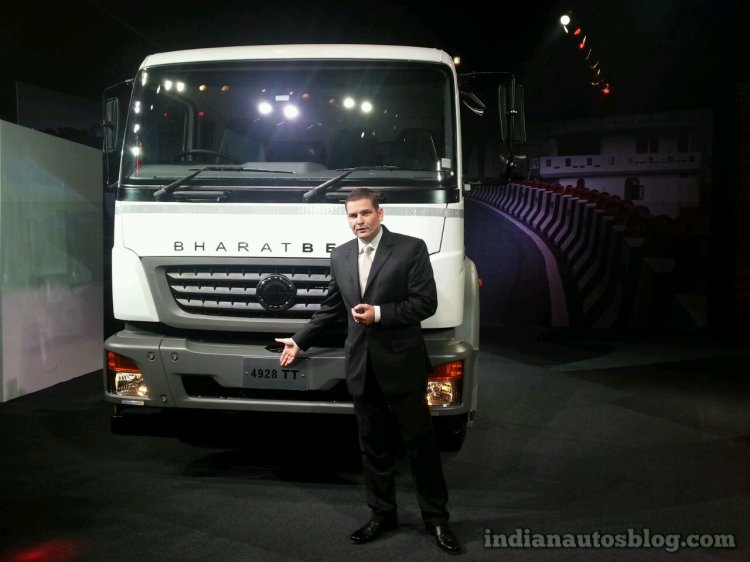 Two platforms each are being planned for the medium/heavy duty truck segments and the next truck will be shown in April.
The company began exporting trucks manufactured in Oragadam, outside Chennai, in June last year and has announced that it now exports to 15 countries including Kenya, Tanzania and Malaysia. Exports of the 4023 and 4028 will begin soon and it will be under the FUSO brand, said the company.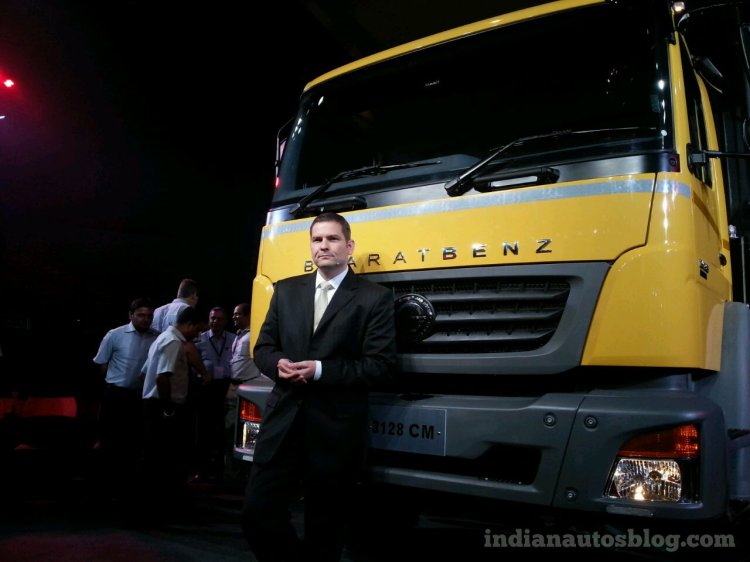 The 4023 is a 4x2 40 tonne tractor-trailer model powered by an inhouse 6.4-liter BS3 engine that develops 230 hp and has a peak torque of 810 Nm. The 6-cylinder engine is mated to a 9-speed gearbox and the 4023 gets ABS as standard fitment.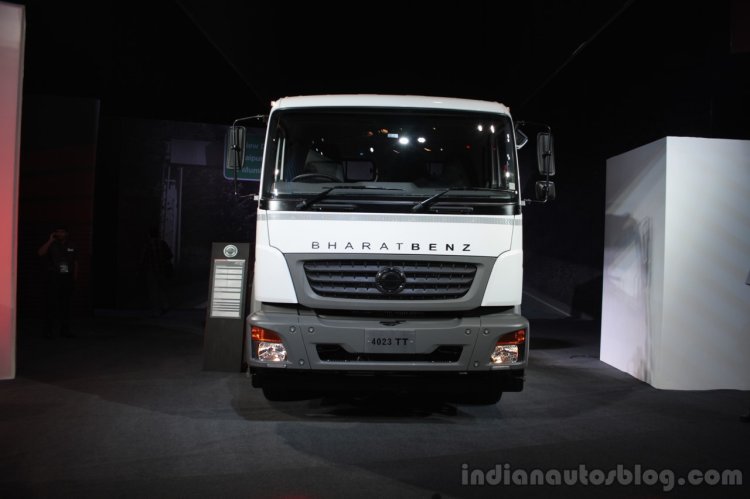 The other 3 models, the 4928, 4028 tractor-trailers and the 3128 mining/construction model are powered by the same 6.4-liter 6-cylinder engine, developing 280 hp with a peak torque of 1,100 Nm, which is mated to a 9-speed gearbox. While the 4928 and 4028 get ABS as standard fitment, the 3128 gets hub reduction axles with inter-wheel and inter-axle differential lock.
All models, other than the 3128 which has a top speed of 80 kph, have a top speed of 90 kph.
BharatBenz 4023, 4028, 4928 & 3128 - Image Gallery
Vehicle Specifications - Brochure
[Can't see the Brochure? Head to SlideShare]
BharatBenz Tractor Trailer and Construction/Mining truck launched - Press Release
[Can't see the press release? Head to SlideShare]