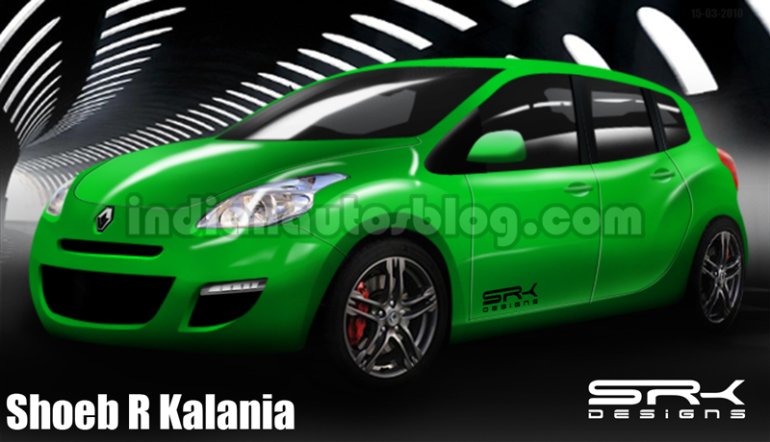 If you look at Renault's product map on its website, you will find a mystery hatchback to be launched in Summer 2012. Some say it's a Clio, others believe it is a Sandero. But IAB can tell you its neither.
So what is it then?
A sub-4 meter hatchback stationed on the V-Platform. In other words, this is Renault's version of the Nissan Micra!
But don't be fooled into thinking that a rebadged Micra is the result. Body panels will be entirely different. To be positioned at the higher end of the B segment, it will sport a distinct Renault look without being too dramatic. Efforts have been made by designers to make it an aspirational product and massive design and styling disparities will exist between the two French cars.
Though both hatches share the same underpinnings, a lot of market study has gone into designing this product differently. As Renault operates with the Clio in overseas markets, this project wasn't like a Micra, an Indianized global product. Over the last 28 years, the Micra has been a resounding success for Nissan in Europe and Britain. Feedback from its chief markets should have held higher preference as the K13 Micra took shape.
Unlike Nissan, Renault designers have more freedom to mold their version to suit Indian tastes better. From the design stand point, IAB expects the Renault hatchback to be more Indian than the Micra.
It is also learnt that there is no proposal for the dies and moulds of current generation Clio arriving at Oragadam after the next generation model takes over. Even the next generation Clio, IAB can reveal, is not on Renault India' short- or mid-term business plan.
Renault has already pioneered the art of making good diesel engines. An affordable diesel hatchback is definitely a good way to reach the mass audience. The Micra' 1.2-liter 3cyl petrol engine likewise will be the refinement-seeking customer' option. Though the website says its summer, the V-Platform hatchback will be launched during the first quarter of 2012.