Datsun is in the process of conducting a road show of the Go hatchback across major Indian cities. On December 14, the Go, which is the first Datsun product for India, was showcased in a shopping mall in New Delhi, Mumbai and Chennai, and visitors were allowed to 'touch and feel' the low-cost hatchback.
We also got to interact with Mr. Ajay Raghuvanshi, Vice President – Business Management, Nissan Motor India. Here are a few excerpts from our conversation.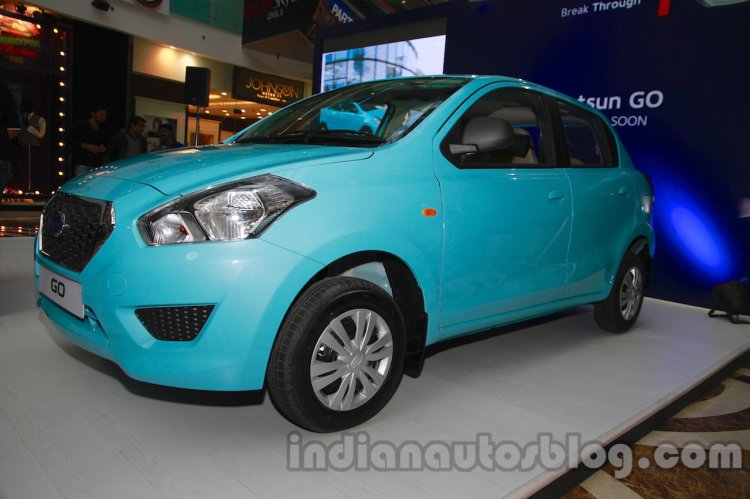 When exactly will Datsun launch in India?
The sales would start in India by March or April 2014.
You've announced only a petrol engine for the Go. Do you believe you would have an advantage in sales if there was a diesel option?
While I'm not denying how important a diesel market can be, we are having a very humble beginning in petrol and we want to take a sizable market share of the petrol segment that's more important.
What is the dealership strategy? Would you sell Datsun products through a dedicated space inside the Nissan dealership?
As on date we have 117 dealerships from Nissan and Datsun would be showcased from Nissan dealerships which we call 'shop-in-shop' concept (Nissan's retail space will be used to sell Datsun vehicles). Going forward we will have 145 dealerships by this year end from Nissan. All these dealers are entitled to sell Datsun while we also have a chance of going out on a new expansion from Datsun side.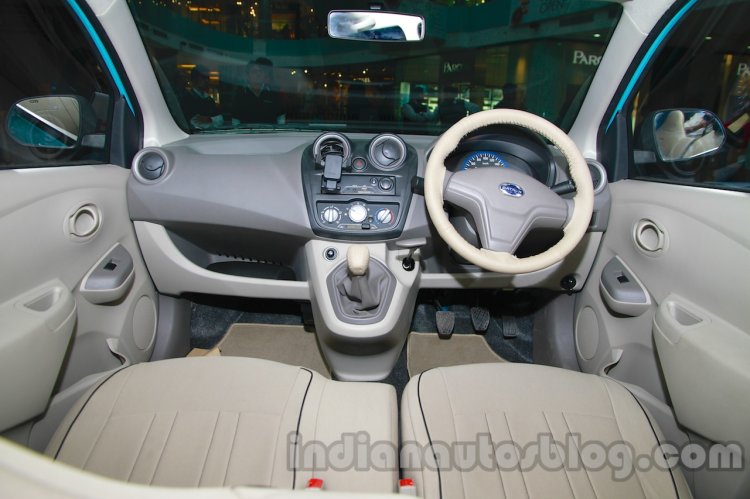 In Tier 2 and Tier 3 cities, Nissan is still expanding its dealer footprint. So are you expecting the major demand for Datsun from the main metros?
Metro would continue playing a big role in the success of any car in India while the Tier 2 and Tier 3 towns would play a bigger role in terms of smaller hatchbacks. So we will continue our focus on Tier 1 but we will also expand strongly on what Tier 2 and Tier 3 presents which are almost 20% of the total Indian market which we call rural market.
At the time of launch, how many dealerships will retail the Datsun model?
All 145 Nissan dealerships would be entitled to sell Datsun products.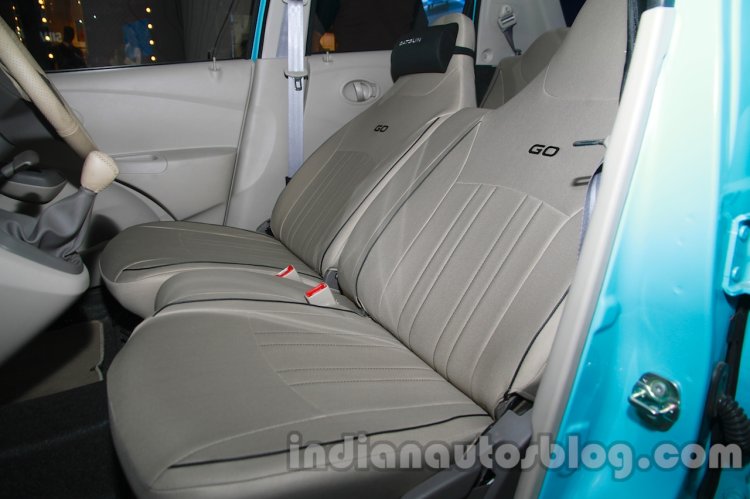 The front seats on the Go are adjoined. Wouldn't this prompt a third passenger to sit between the driver and the co-driver? Would there be a lap belt for this extra person?
No, this is not a seat for a third person, actually the seating is for five passengers. The total package of cabin is designed in such a way mainly for the person to keep some belongings or his arm along with that.
Datsun Go Delhi Roadshow Image Gallery