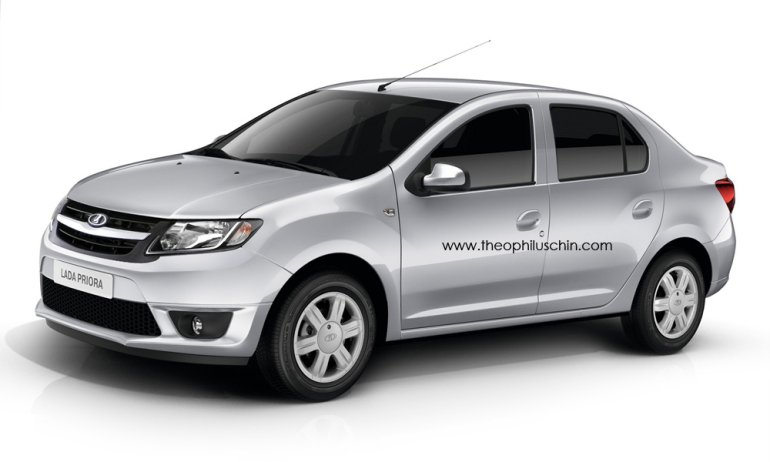 Badge engineering is a piece of a cake for brands like VW and Renault who pull the string on a number of other brands.
The new Dacia Logan would eventually become a Renault (Symbol) in select countries and now the French manufacturer is expected to give it the Lada badge in Russia. The rebadged Logan could replace the ageing Lada Priora sedan.
Here is a rendering of the Lada's version of the new Logan, created by Theophilus Chin. The car could have a different front grill with a single chrome stripe and the Lada badge.
The new Dacia Logan debuted at the 2012 Paris Motor Show in September and is a huge improvement over the previous generation model in terms of looks and interior. The car has macho appeal with muscular front fenders and flared wheel arches.
The interior is also much better than the old Logan and the dashboard components have a lot in common with the Renault Fluence and the Dacia Lodgy.
The Logan is powered by the ubiquitous 1.5 dCi diesel engine in either 75 bhp or 90 bhp versions. Petrol burning duty is taken care by a diminutive 0.9 litre turbocharged three cylinder motor that puts out 90 bhp.
Renault owns around 25% stake in AvtoVAZ, the maker of Lada cars, and hence it's sensible for the Russian marque to make use of the new Logan sedan to replace its outdated Priora sedan.
Do you also get the feeling that the the new Renault Logan could have a been a 'Duster sedan' in some respects for the Indian operations?
[Source: Theophiluschin.com]