The Yamaha RD350 was offered in India only with drum brakes at both ends.
The Yamaha RD350 has been modified by JC Moto to emerge with a more attention grabbing appearance.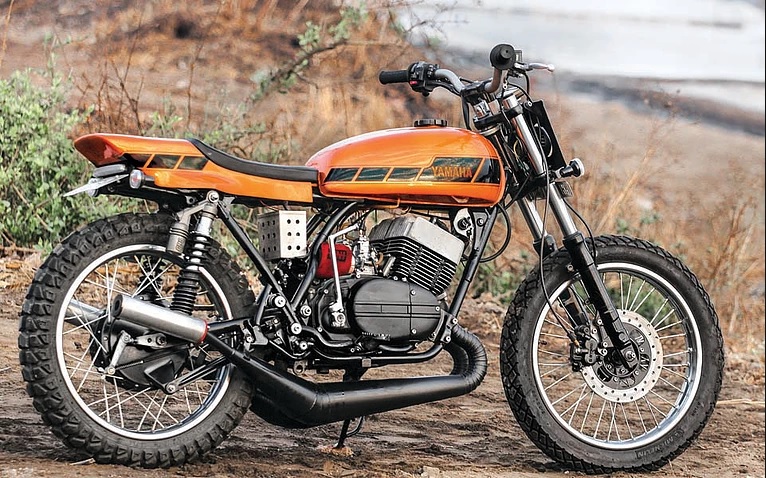 Called as the Sun Chaser, the Yamaha RD350 gets a completely reworked engine. In stock form, the American version produced around 39 bhp while the Indian bike was sold with an output of around 30 bhp and 27 bhp (high torque and low torque respectively).
The Yamaha RD350 Sun Chaser gets a bright orange paint scheme which is the highlight of this customisation. Brakes have been upgraded to a front disc while the rear remains a drum setup. The footpegs are also slightly rear set and the bike has been made into a single seater. The exhaust system is new and includes canisters at both ends.
Also Read: Custom Yamaha RD350 Scrambler by Moto Exotica
The Yamaha RD350 was the first Indian motorcycle to feature a twin exhaust layout. The twin cylinder two-stroke motorcycle and featured torque induction ignition technology. Despite all the leaps in technology, modern day motorcycles still have a tough time in keeping up with the Yamaha RD350.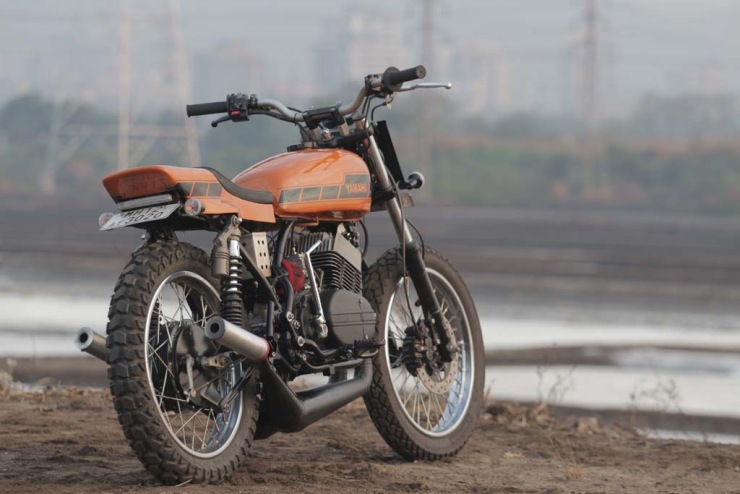 The Yamaha RD350 was also the first motorcycle in India to feature a tachometer.