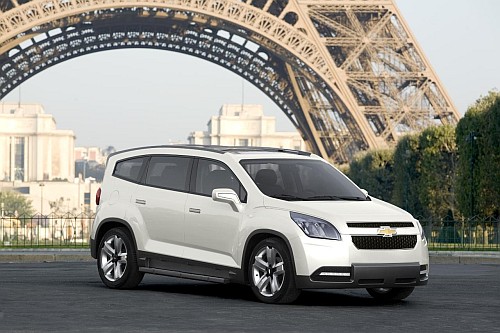 General Motors India has taken the Indian market very seriously with launches like the Chevrolet Beat and the Chevrolet Cruze to make its presence felt in India. Furthermore, GM India with its Chinese partner SAIC is readying a wide range of low-cost vehicles like a small car (Tata Nano rival), a low cost MPV and a number of LCVs for India.
With the market needing practical yet compact MPVs, a majority of car manufacturers in India are looking to launch new mini-MPVs and MPVs in the future. Hyundai is readying its ic25, a mini-MPV based on the i20 platform, Maruti would soon be launching a stylish mini-MPV based on the R3 concept it showcased at the 2010 Auto Expo, New Delhi, Mahindra is developing a mini-Xylo 5-seater MPV and looking to utilise the Logan platform to develop a mini-MPV next year and Ford could bring the Fusion replacement, the Ford B-Max mini-MPV in the future.
With competitors gearing up to launch mini-MPVs and gain a foothold in what could be one of the most lucrative segments in the Indian market in the coming years, we think GM India would have already chalked out plans for its contender. The most probable option for GM would be the Chevrolet Orlando MPV which is based on the same platform as the Chevrolet Cruze.
The Chevrolet Orlando is a 5-door compact MPV which can seat 7. With the Chevrolet Tavera being discontinued, chances of the Orlando filling in for the Tavera are very high. The Chevrolet Orlando could come with diesel engines and could compete against mini-MPVs like the Hyundai ic25, Maruti R3,Ford B-Max and MPVs like the Toyota Innova, Xylo and the forthcoming Nissan MPV.
Source: Wheelsunplugged