The definition of 'Luxury' has gone through a dramatic change in the recent years. A few decades ago, luxury was defined as something that is big, imposing, made from rich leather and the most expensive wood and mostly out of the reach of the commoners. In modern times, luxury is anything but that.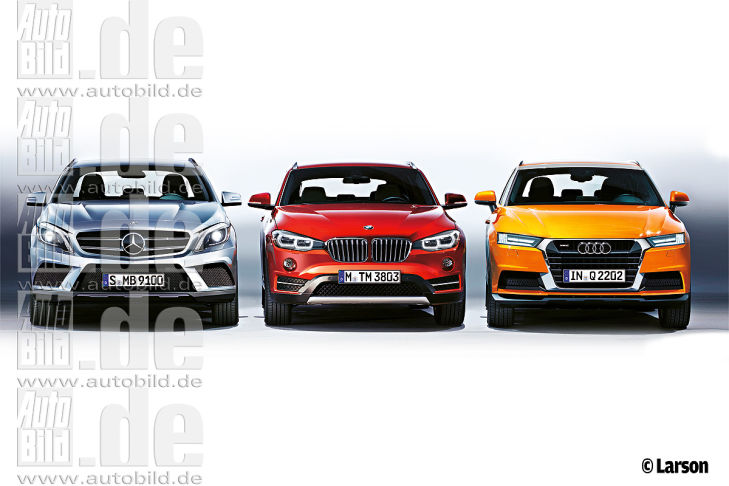 As soon as most automakers realized that it was becoming increasingly difficult to survive on old money, they started finding avenues to increase customers in their family. The easiest thing to do was to create smaller cars and pack them up with luxury and technology. The funda being pricing these small luxurious cars correctly and you could mop up huge orders in a very short period of time.
The strategy worked for BMW; Audi and Mercedes caught up as well. Compact luxury cars are cheaper to make and are very profitable indeed. The BMW 1 Series, Mini Cooper, Mercedes A Class, Audi Q3, BMW X1 etc, became the bread earners for their respective makers. The pocket luxury era had arrived and its is being turbocharged by young money.
But pretty soon the customers realized that they if they are spending so much on a luxury car, they need to stand apart from the crowd. People were getting really bored of the regular hatchback, sedan and SUV body styles. They needed something different!
The automakers, smart as they are, immediately realized that design is going to be the next brainwave. BMW, Audi and Mercedes are readying an onslaught of coupe crossovers (miniaturized BMW X6 like cars) to please the new luxury buyers.
Mercedes GLA will be the first of the lot which will fill the gap of an entry level crossover for Mercedes. Although the GLA is not exactly a full-fledged crossover coupe, it will still feature a sharply raked roofline. There is a very good chance that the GLA might give birth to a GLC – a fully fledged coupe crossover based on the MFA platform.
BMW is prepping the X2 which is a miniaturized X6 based on the X1 platform. In fact, BMW is so bullish on coupe crossovers that there is a plan to launch the X4 as well which will also be a miniaturized X6 based on the X3 platform.
Audi previewed its plans to launch the Q2 with the CrossLane concept at the Paris Motor Show. If the CrossLane Concept heads to production as it was showcased, it might be the first 'convertible coupe crossover' on the market i.e unless Land Rover decides to put the Evoque Cabrio Concept into production first.
[Rendering Courtesy - Autobild.de]