Update: More live images from the media event in Chennai added to the story. Scroll down to the end of the story for the new image gallery.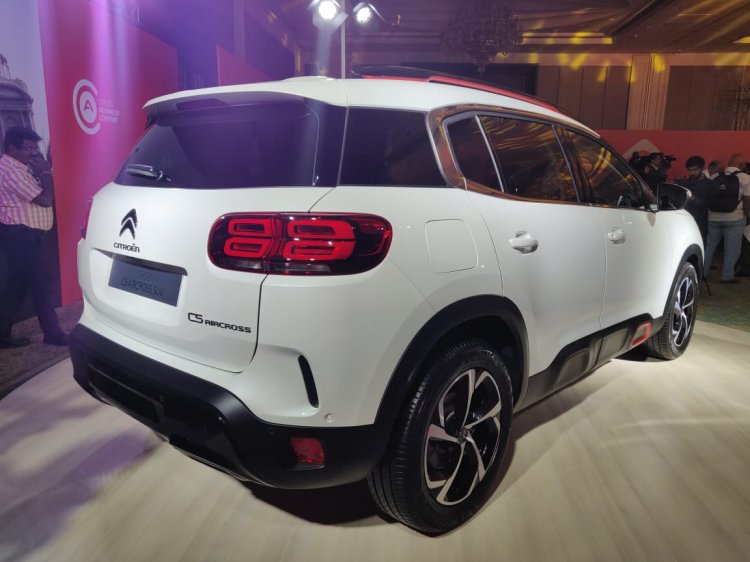 Groupe PSA has announced that it will re-enter the Indian market with the Citroen C5 Aircross. It will launch the first-ever Citroen model in our market before the end of 2020.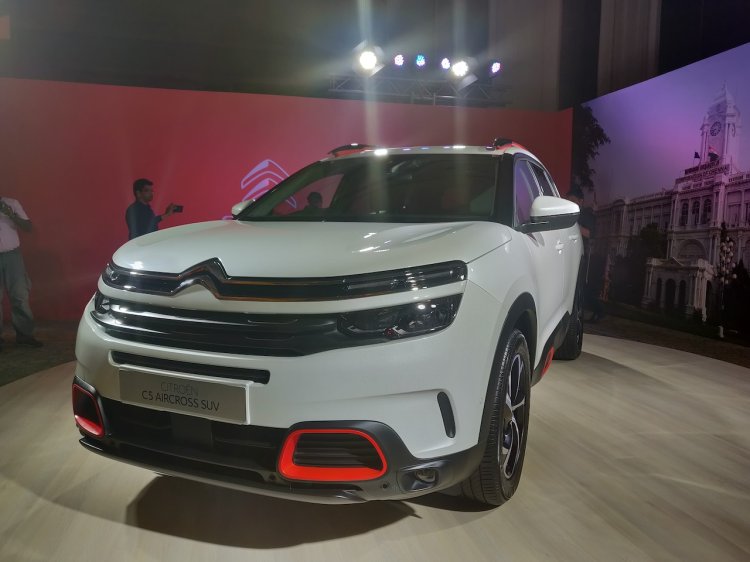 The Citroen C5 Aircross, on display at a media event in Chennai today, is a C-SUV like the Jeep Compass. It will help Groupe PSA establish itself as a premium brand in the Indian market, with smaller and economical models following under a top-down strategy at a later stage.
Introduced at the 2017 Shanghai Motor Show, the Citroen C5 Aircross is based on the EMP2 platform, which underpins the not-for-India Peugeot 3008 C-SUV as well. With its funky design and eye-catching elements like split full-LED headlamps, Airbump door protectors, rear lights with four 3D LED oblong modules, it will look an SUV like no other on the Indian roads, even though not the toughest one of the lot.
In France, Citroen's home market, the C5 Aircross is available with a 1.2-litre turbocharged petrol engine (131 PS/230 Nm), a 1.6-litre turbocharged petrol engine (181 PS/250 Nm), a 1.5-litre turbocharged diesel engine (131 PS/300 Nm) and a 2.0-litre turbocharged diesel engine (170 PS/400 Nm). 6-speed manual and 8-speed automatic are the transmission choices.
In India, one can expect at least the 2.0-litre diesel engine paired with the 8-speed automatic transmission. An AWD system is unavailable internationally (except an e-AWD system in the plug-in hybrid variant), and so, all configurations will be strictly FWD.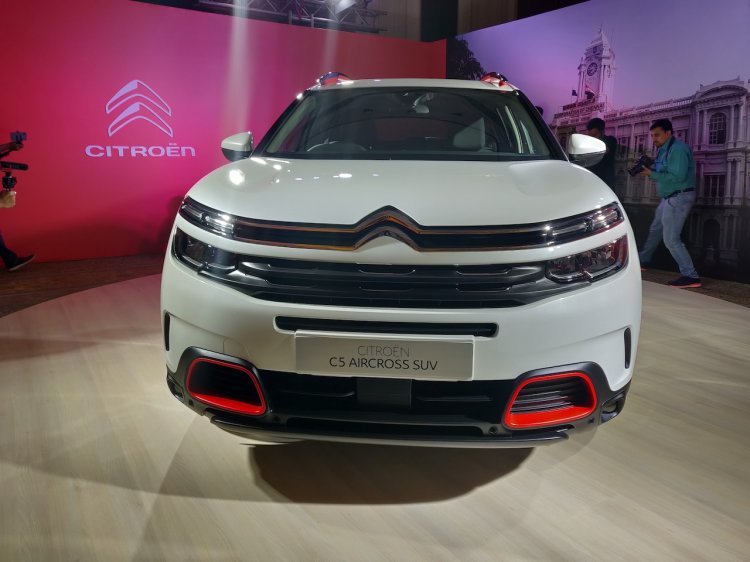 Also Read: PSA's new EV to resurrect the Ambassador moniker
Groupe PSA will locally assemble the Citroen C5 Aircross from knocked-down kits imported from the Rennes-La Janais plant (France), under a joint venture with the CK Birla Group, in Tiruvallur, Tamil Nadu. It has already started local testing.