Peugeot showcased three plug-in hybrid vehicles at the 2018 Paris Auto Show - the Peugeot 3008 HYBRID4, Peugeot 508 and 508 SW Hybrid - destined for the European market in the second quarter of 2019.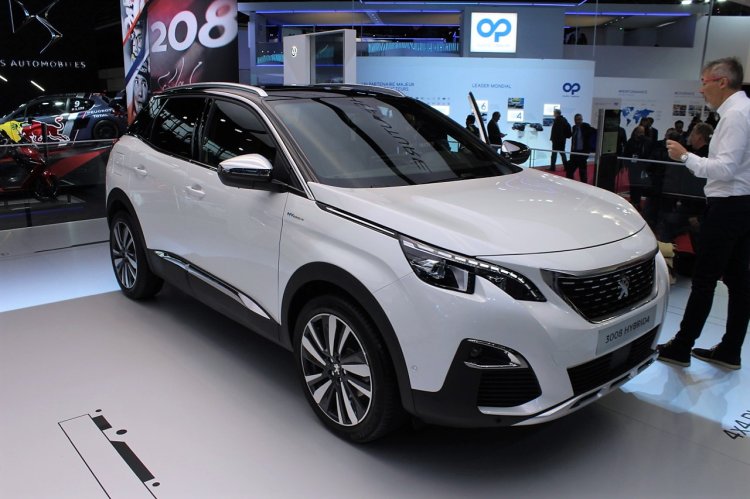 The Peugeot 3008 HYBRID4 will initially be offered in a range-topping GT variant only. Powered by the 1.6-litre PureTech engine with 200 hp, and two electric motors (one at the front and one at the rear) each having 110 hp, the combined output of the 3008 GT HYBRID4 stands at 300 hp.
With a four-wheel drive system, it does 0-100 km/h in 6.5 seconds and features a pure electric range of 50 km in the WLTP cycle thanks to a 13.2 kWh battery. Even with four-wheel drive, Peugeot claims the 3008 GT HYBRID4 will achieve less than 49g/km of CO2 emissions. Drivers will have the choice of three driving modes: ECO, POWER and CHARGE with the last mode charging the battery when the foot is off the accelerator.
The 3008 HYBRID4 also differentiates itself from the regular 3008 with a multi-arm rear suspension. Exclusive to the GT variant is an Alcantara Greval Grey trim with grey oak trim, and Peugeot's ADAS adaptive cruise control system with Stop and Go and traffic lance assistance system.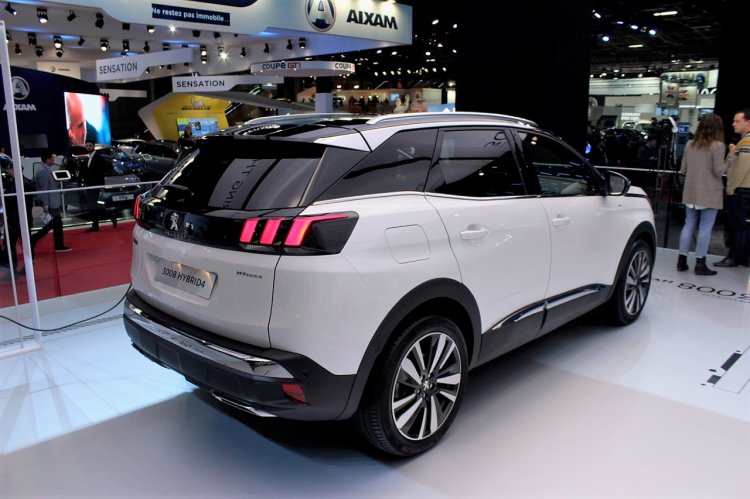 Also read: Peugeot e-Legend concept - 2018 Paris Motor Show Live
A few months after its launch, Peugeot confirms it will follow up with the introduction of a 3008 HYBRID (presumably a 2WD variant) with a 225 hp drivetrain: 180 hp from the PureTech petrol engine and 110 hp from a single electric motor. Both, the 3008 GT HYBRID4 and the 3008 HYBRID, will get an 8-speed automatic transmission which is specific to Peugeot's plug-in hybrid models.