Opel Mokka look-alike spotted in Brazil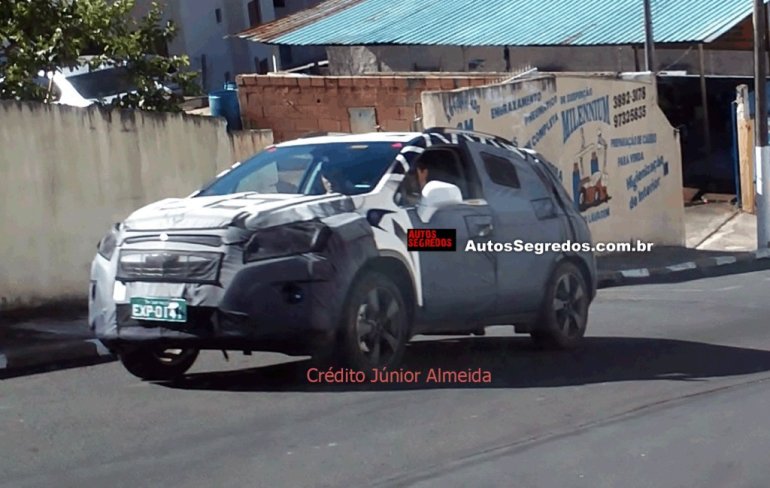 It seems GM is testing the modded Opel Mokka in Brazil with heavy camouflage. It means that GM is getting ready to present Opel Mokka under Chevrolet brand. GM also intends to sell the SUV as a Buick in other countries under the name Encore.
IAB already informed about the possibility of GM rebadging the Opel Mokka for Indian market and also exposed GM filing a patent for the compact SUV.
With the Ford EcoSport generating good responses from Indian people and Renault banking on the Duster to provide it a turnaround in the Indian market, GM is expected to bring the modified Opel Mokka under its brand to compete with Ford in the compact SUV segment.
GM's interest for a mini SUV in India
Lowell Paddock, President and managing director, General Motors India has already said that GM would consider bringing a compact SUV to India based on the market progression.
Now with companies going crazy on the compact SUV market in India, GM won't sit idle and watch it. GM India's stable holds a range of cars from the Spark to Aveo and Cruze to its big brother Captiva, leaving comfortable room for a mini SUV to occupy.
What are the options available?
If GM wants to bring the Opel Mokka, it can share its powertrain with the Sail sedan. Note that the Ecosport's length is under four metres to cut excise duty, so GM must trim the Mokka to pit it against the Ford's mini SUV. This may not be as easy as it sounds.
The one spotted in Brazil looks exactly like the one for which GM filed a patent. On the engine aspect, GM may use the 1.4 litre Smartech engine alongside the 1.3-liter diesel.
Once GM India is done with launches such as the Sail twins, Enjoy MPV and refreshes to the Captiva and Cruze, the mini SUV model and the Trailblazer should be back in focus.
[Source - AutosSegredos.com.br]