Change is a continuous process and even if you enjoy the reputation of being the bail-out product to your owners, you don't form an exception. The Chevrolet Cruze may have done all the right things for General Motors since the showcase back in Paris 2008, but in the course of 2012, it will go under the scalpel.
We've already posted a snap of the front fascia revealing the revisions - Pyramidal fog light module, radiator grille stacked horizontally and a new grid-like formation on the lower intake are on the anvil.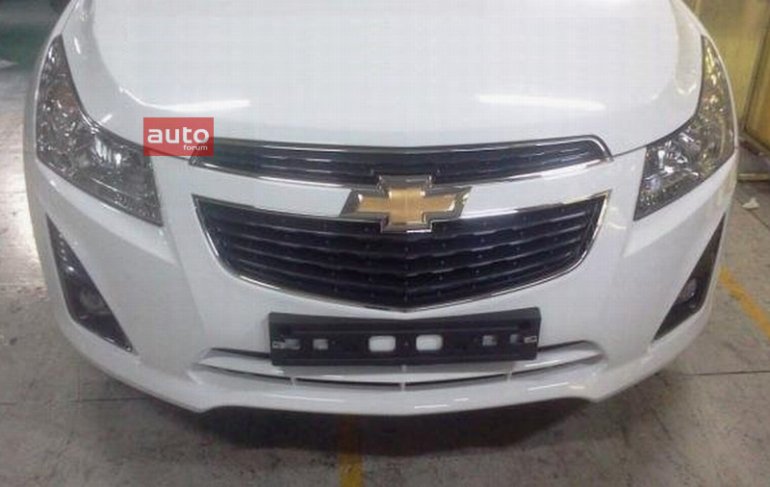 Here are a couple of more spyshots of the reworked Cruze camouflaged thickly. Though the pictures don't give away much, predictably cosmetic changes are present to the rear of the car as well.
Our intuitions are that the stoplights could receive a minor nip/tuck, and the rear bumpers may feature a more pronounced design. A GM India official speaking to IAB during the Auto Expo said the 2.2-liter CRDI engine used on the Captiva is not planned for the Cruze and ruled out immediate plans for a facelift.
Three new C class cars are in the pipeline to India. The Focus, new Civic and the Elantra have set their sights on India and we'd not be surprised to see the market tilting in favor of fresh designs and new technology.
[Source - Blog.Naver.com and AutoForum.cz]