If you recall General Motors tested the Beat EV in India back in June to understand electric car's ability to acclimatize to our conditions. It was part of the global testing program which GM India, through the showcase, used to pump up the Beat's brand equity.
Later GM India said the infrastructure to commercialize electric cars in India isn't ready and a release was not planned anytime soon.
Read about the Chevrolet Beat EV for the Indian market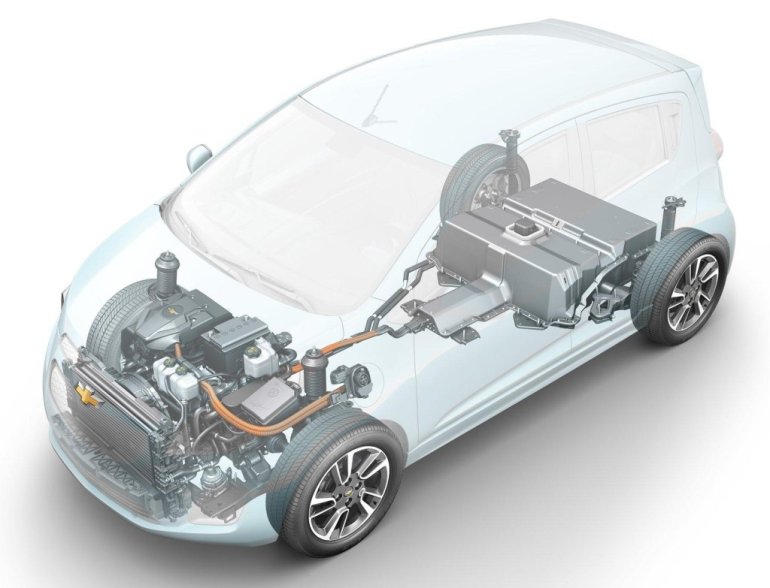 GM then showed a production model in America, redesigning parts of the car to meet safety standards for a 2013 release. General Motors could adopt a similar design direction on the petroleum-fueled Beat facelift that usually arrives 3-4 years into the model's life.
Recently GM furnished information on the motive force of this urban runabout GM bets big on, not only in America but globally. It will be assembled using kits flown in from Korea at their facility situated in the state of Maryland.
The Beat EV generates 116PS, compared to the measly 60hp produced by the test mule that visited India. The Indian mule used the Volt's battery pack that produced 20 kWH providing the Beat a range of 130 km under normal driving conditions. It takes about 8 hours to reach full charge from a 240V power socket. GM has not provided details on the range after this massive power increase.
American customers use powerful cars, giving performance precedence over fuel economy, viewed as the reason behind the power bump.
The Beat will be the smallest Chevrolet to be assembled in America by displacing the Sonic hatch.
Chevrolet Beat EV Images
[Thanks to John Voelcker from GreenCarReports.com for his inputs!]