The Spin MPV will also be showcased.
GM India has announced a "global reveal" for the Auto Expo, and has released the teaser image of one-of-two concepts that will be showcased at the biennial event. Based on the teaser image, it appears that GM India will stage the premiere of the next-generation 2017 Chevrolet Beat Cross (2017 Chevrolet Spark Cross) concept.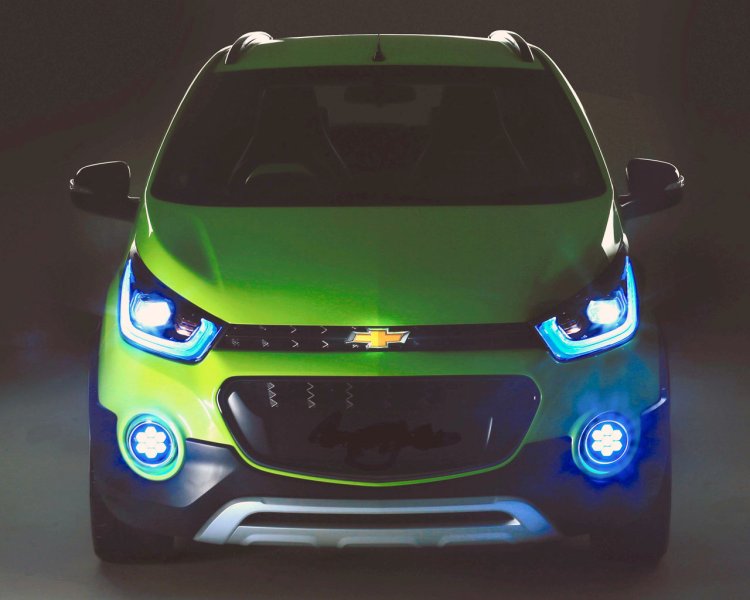 Based on the design of the headlights and grille, the concept appears similar to the 2016 Chevrolet Spark, which had its premiere at the Seoul Motor show in April 2015. However, the presence of a skid plate, a plastic cladding on the bumper and roof rails indicate that the concept, if put into production, will rival the soft-roaders like the Hyundai i20 Active, Fiat Avventura and Toyota Etios Cross.
While the next-generation Beat for India may inherit styling cues from the global model, it will be based on the current Beat's M300 platform.
It is to be noted that GM India premiered the Chevrolet Adra compact SUV concept at the 2014 edition of the Auto Expo (according to reports, the Adra would enter production in 2017-18). At this year's show though, GM will be having two concepts on show.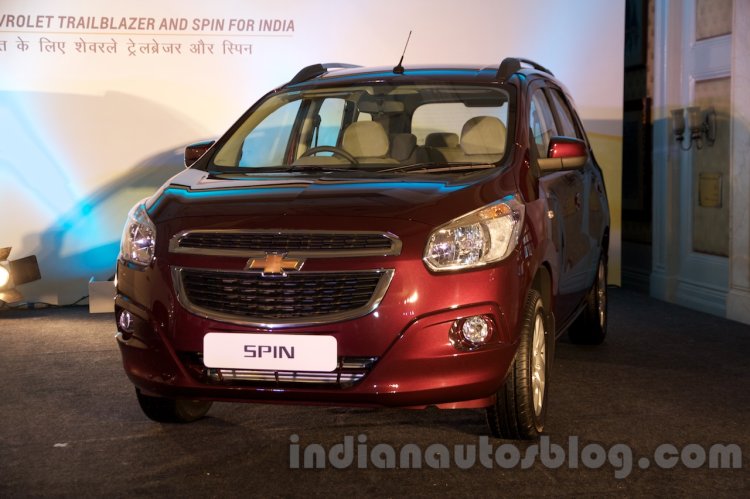 Also read: Chevrolet Bolt unveiled with 320 km range
Aside from the concept vehicles, GM India will also showcase the Chevrolet Spin MPV, which is slated for an Indian launch in 2017. Other vehicles on display will include the Corvette, Camaro, Chevrolet Colorado pick-up, the recently-launched Chevrolet Trailblazer SUV and a facelifted Chevrolet Cruze.
2017 Chevrolet Beat Cross Concept (2017 Chevrolet Spark Cross Concept) - Image Gallery
GM India at Auto Expo 2016 - Press Release
[Slideshare link]