Carberry motorcycles is a popular Australian custom bike builder, most famous of its V-twin 1,000 cc Royal Enfields. The brand now based in Bhilai, Madhya Pradesh, has announced the release of its complete running engine, which includes the primary drive and the transmission. The company has not included the exhaust system because it's frame-dependent. Carberry has also announced that complete bikes will arrive later this year.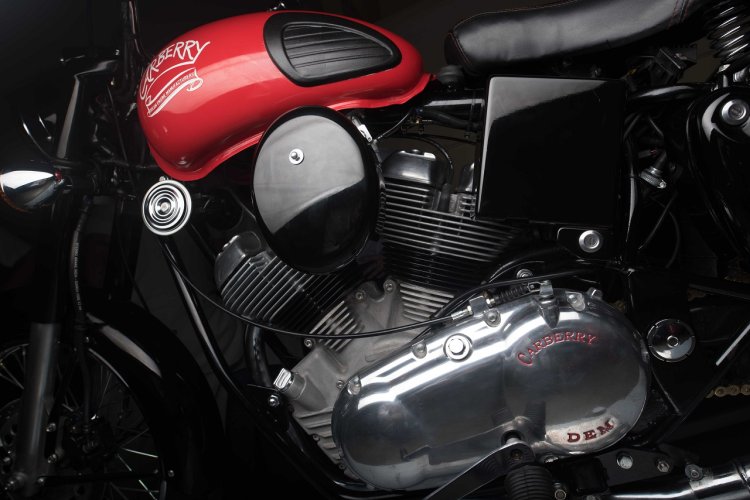 The price of the engine is INR 4,96,000 ex-factory. Freight, handling and taxes are extra. The export prices will bear a slight warranty surcharge, higher handling charge, but no GST at the company's end. To order the engines, customers will have to pay 50% deposit. The delivery time will be approximately 4-7 months, depending on how early customers get on the waiting list.
Also Read: Carberry Motorcycle reveals new 1,000 cc Royal Enfield engine
Noteworthy features of the powerplant include a seven-plate clutch with strengthened primary chain, 5-speed transmission, hydraulic lifters and heavy crankshaft. The bike features a heavy-duty starter motor as well. The oil capacity stands at 3.7 litres. The lifters and oil pumps run in their own housings, protecting the engine cases from wear and tear.
Carberry has developed the engine in a way to ensure linear power delivery throughout the rev-range, with minimal vibrations. The engine heads are UCE.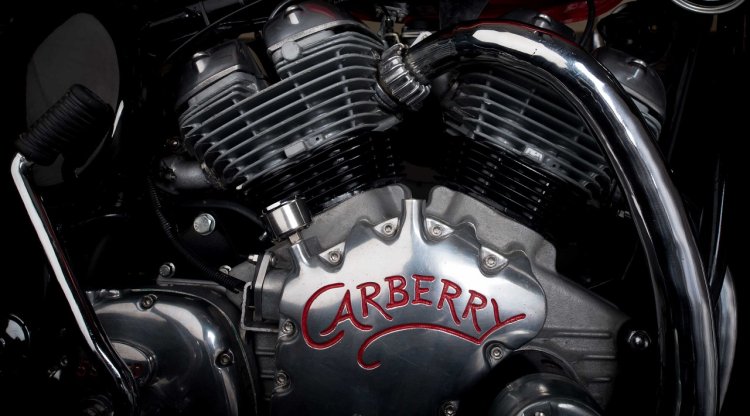 The engine is not road-legal in India yet, and are meant for existing homologated Carberry motorcycles; for export; or for display purposes. Carberry will be working with the ARAI for road-legal certifications.