While the Hyundai HA is out testing on the roads of Tamil Nadu, the blogsphere is buzzing with renderings and speculations on the baby Hyundai. A few weeks ago, Shoeb brought you his illustration based on the spyshots online.
Another valiant effort is what you see here. Designed by IDD, this looks too good for a budget hatchback. Sure the ix design language will be present on the HA, but there is no way it is going to look this upmarket.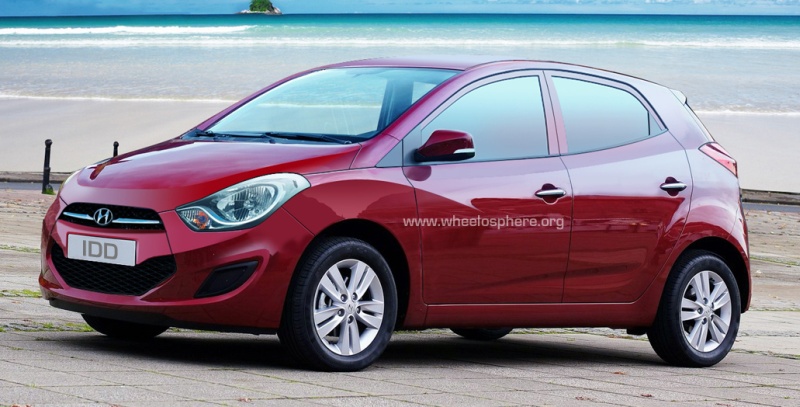 Beneath the stylishly executed bodywork lies a 814cc three-cylinder variation of the Epsilon engine developing around 48bhp (approx 15 bhp more than a Nano). It is no brainer - the 814cc will be paired to a 5-speed manual transmission. Boot space and passenger room will be no better than the Santro.
The HA is a result of joint development of Indian and Korean engineers.
Source - Wheelosphere.org