Update: The article has been updated with images of the Bugatti Vision GT from the IAA show floor
Previews Bugatti's future design direction.
Following the end of the Bugatti Veyron's production, the company is now working on its successor which will be unveiled next year. For a basic insight into its design, Bugatti has unveiled a 1:1 scale of an exclusive design prototype exclusively for Sony's Gran Turismo 6 racing simulator, dubbed as Bugatti Vision GT.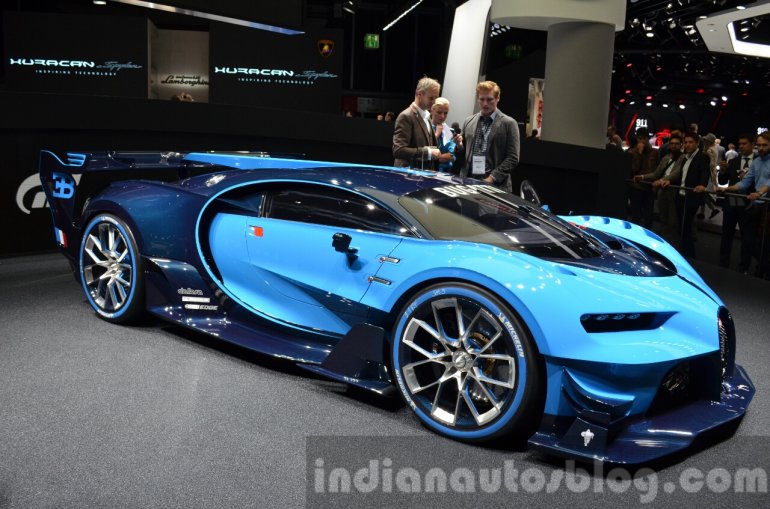 The Bugatti Vision Gran Turismo not only allows Bugatti fans to download and race one the most exclusive Bugatti (virtually), but also pays tribute to its great racing tradition of the 1920s and 1930s and its victories in Le Mans 24-hour races.
The design is an evolutionary step from the Bugatti Veyron, featuring the iconic horse-shoe grille flanked by LED headlamps, bulging front arches, and strong character lines. Being a prototype for Gran Turismo, Bugatti's designers have given it a race-spec look, as seen in massive rear wing, front splitter, and center lock wheels.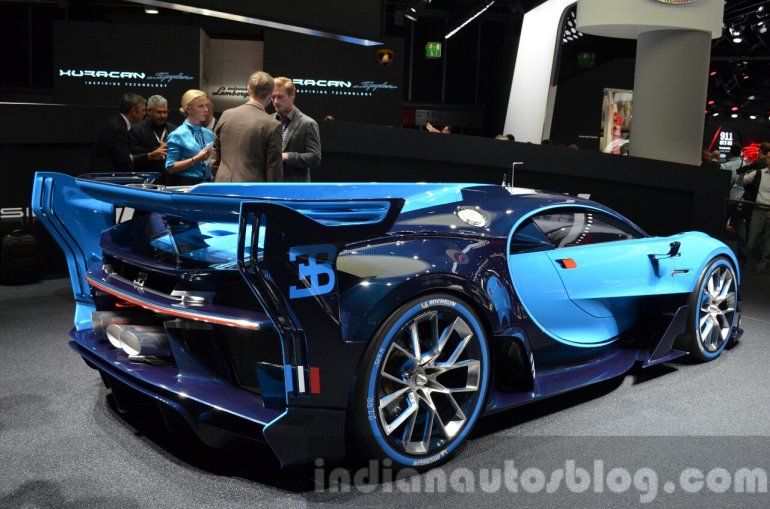 The interior of the Bugatti VGT features matte blue and bare carbon fibre accents, leather/suede seat upholstery, and two convex displays. The display on the steering wheel shows vehicle information, and the screen on the steering column shows a stitched version of the feed from the three cameras mounted on the exterior to give the driver a better overview of his surroundings.
The technical specifications of the Bugatti Vision GT were not detailed, but the company has confirmed the employment of a W16 engine and a four-wheel drive system. The performance data is estimated by theoretical calculations, and they say the car can manage speeds of more than 400 km/h (250 mph) on four sections of the virtual Le Mans track.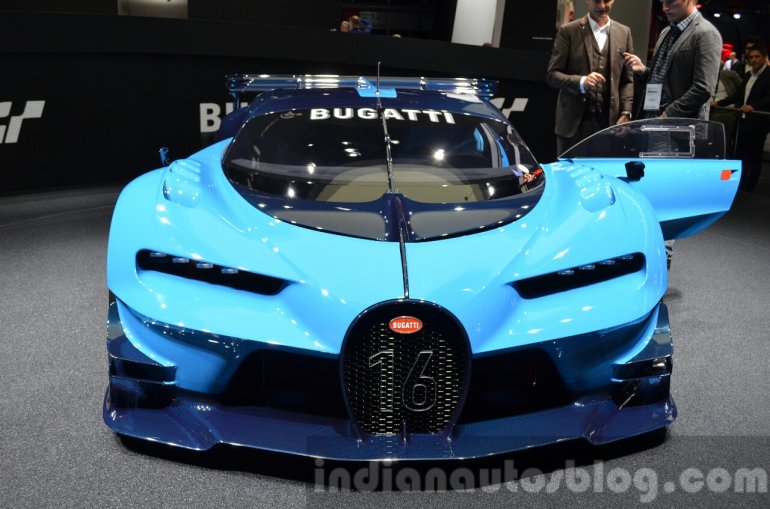 Coming back to the production-spec successor of the Bugatti Veyron, reports suggest that it will be called the Bugatti Chiron, and command a price tag of over EUR 2 million. It will continue sourcing power from an 8.0-liter W16 engine, but heavily revised for better performance.
Bugatti Vision Gran Turismo for the 2015 IAA - Image Gallery
Bugatti Vision Gran Turismo - Press Release
[Slideshare direct link]