The Bugatti Veyron Vitesse WRC, a limited edition version of the super expensive hypercar, is waiting to break cover.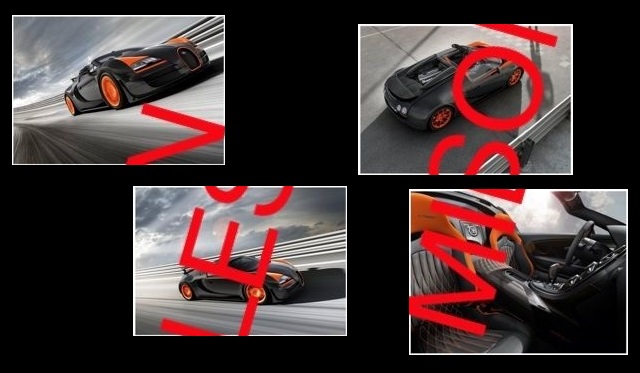 Gtspirit.com reports that according its source who is a Bugatti owner from China, the Veyron Vitesse WRC will be unveiled at the upcoming Auto Shanghai 2013 which begins on April 20th. According to the source, a Chinese driver named Liu Xu had driven the car to a top speed of 408.884 kmph.
The record attempt of the convertible hypercar was made at VW's Ehra-Lessien test track recently. The speed record for a convertible car would come as a relief for Bugatti as the Veyron Super Sport has been stripped off its title as the world's fastest production car by the Hennessey Venom GT.
From the set of low resolution images, we can say that the Veyron Vitesse WRC looks the same as the regular Vitesse. The special edition is characterized by a black and orange paint theme.
The interior also gets the same color combination. We will have to wait till the Auto Shanghai to know what else is new in the limited edition car.
The mighty 8.0 litre W16 engine with an insane output of 1,200 bhp and 1,500 Nm of torque (same as the standard Veyron Vitesse) is expected to do the catapulting job in the limited edition as well.
[Source: GTspirit.com]