To produce 1500 PS, reportedly.
Two prototypes of the Bugatti Chiron have been spotted testing, revealing the rear-end design of the upcoming hypercar. It is expected to debut at the 2016 Geneva Motor Show.
The rear-end looks nothing like that of the hypercar it succeeds, the Bugatti Veyron. While the Veyron follows a curvy and bulbous approach, the Chiron will look more aggressive and heavily styled, as seen in the Bugatti Vision GT concept. The roof that flows towards the rear has a strong central line running across and two cutouts for the rear view, which appear to draw inspiration from the Bugatti Type 57.
The Chiron will pack a revised 8.0-liter W16 quad-turbo engine, which will deliver 1500 hp and 1500 Nm of torque through a 7-speed double clutch gearbox to the AWD system. According to a report, it is capable of sprinting from 0-100 km/h in 2.3 seconds, 0-300 km/h in 15 seconds, before hitting a rumored top speed of 500 km/h.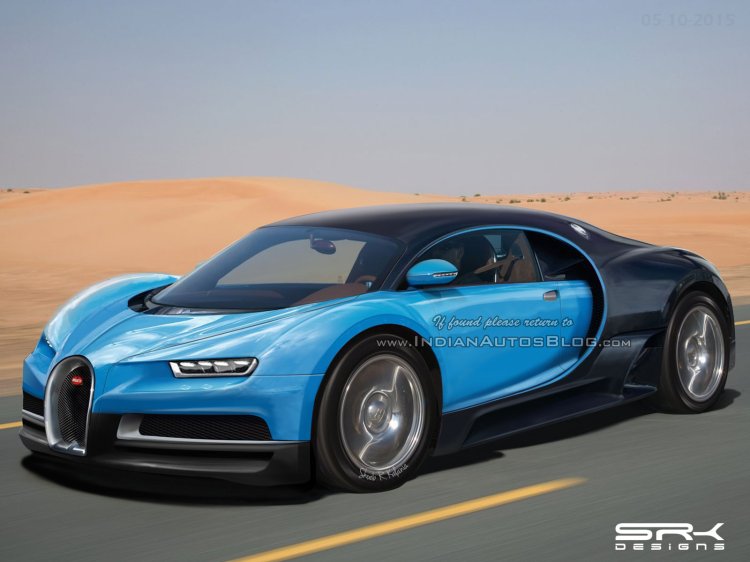 Bugatti has already given a preview of the Chiron to select clients, and have started accepting orders, reportedly. Reports suggest it will be limited to 500 units, of which 120 examples have been booked.
[Source: Autogespot]