There are car tuners and then there is Brabus, who showed us their latest creations at the 2013 Frankfurt Motor Show. Apart from the Brabus tuned 2014 S Class, we also got to see the Brabus B63S-700 6x6, or in layman terms the Brabus tuned, performance version of the Mercedes G63 AMG 6 wheel drive.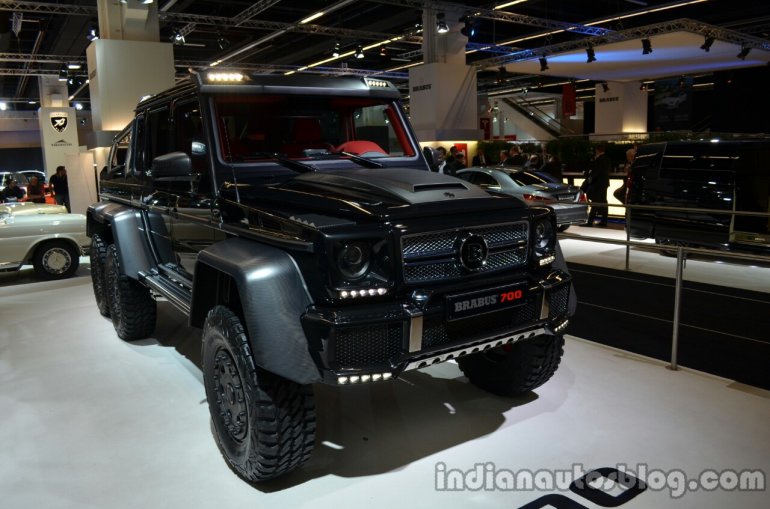 Powering this monster is a 5.5-liter V8 Bi-Turbo engine with the Brabus B63S tuning. Therefore, it produces no less than 690bhp and 960Nm of torque. The AMG SPEEDSHIFT 7G-Tronic gearbox sends the power to all six wheels! Probably this is why this 4-tonne 'compact SUV' can sprint from 0-100km/h in 7.4 seconds. However, top-speed has been limited to 160km/h due to the six, heavy-duty off-road tires. Apart from the extra wheels, you also get a carbon fiber hood, wheel arches, carbon fiber covers for the exteriors and the turn signals.
The Brabus 6x6 also speaks the language of luxury thanks to its fiery red and black leather and Alcantara interiors, which are crafted by Brabus themselves.
The price, you ask for this 6-wheeled madness on wheels? 397,400 euros (INR 3.36 crores). It even comes with a 3-year 100,000km Brabus Tuning Warranty!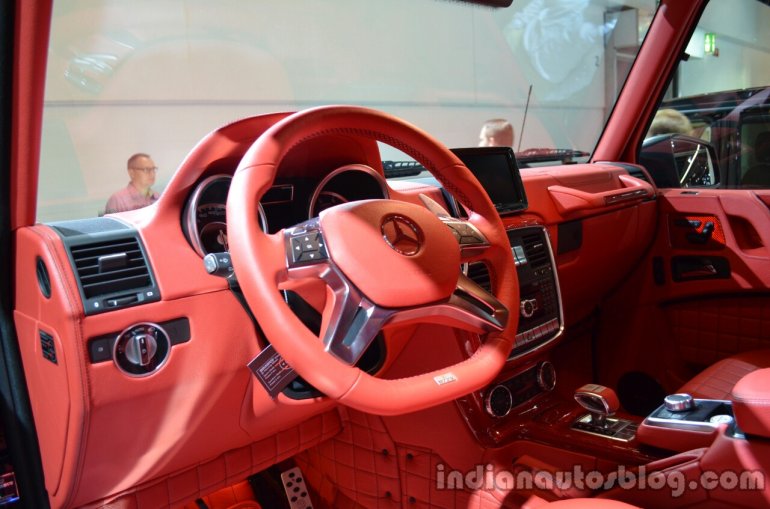 More details can be found on the press release on Page 2.
Brabus B63S-700 6x6 Image Gallery
Brabus B63S-700 6x6 At The 2013 Frankfurt Motor Show - Press Release
[Head to Scribd if you're unable to view the document above.]