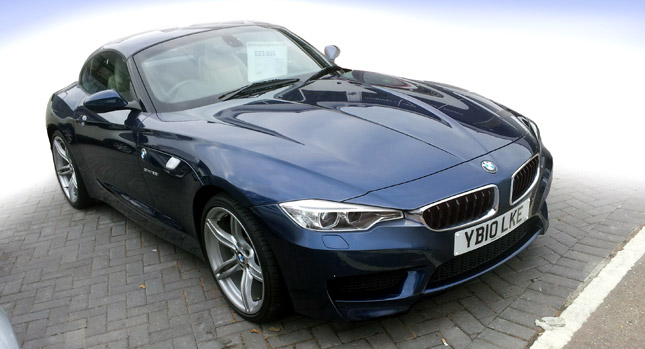 The BMW Z4 is definitely a roadster that we all would like to own. The long swooping bonnet, the gorgeous front fascia and a seat reserved strictly for that special person; what more could you ask for?
While the next gen BMW Z4 is still 3 years away, an independent designer from UK, Ivan Borisov, has taken the liberty to present a slight facelift recommendation. To be honest, the rendering that he has presented hits every single point with a massive sledge hammer.
The designer has grafted the new BMW 3 Series (F30) face on the BMW Z4 and the results are astounding. Suddenly, the big softy grand tourer looks a mean machine to keep a distance from.
The all new BMW Z4 is expected to arrive in 2015 with greater emphasis on driving pleasure. It will engineered to be more agile and sportier. The first victim of this character shift will be the design. BMW plans to crop the long hood of the Z4 which inhibits aggressive driving. Downsized four-cylinder N20 engines will enter the line up delivering the firepower. But all of this is still talk of the future.
In the meantime, we request BMW chief designer Karim Habin to take this recommendation seriously as he should have started working on the mid-life facelift of the current Z4.
Do you guys like the design?
[Source: Carscoop.blogspot.com]