Whilst the new generation X3 is now a CKD (complete knock-down kit) unlike the earlier CBU (complete built-up unit), and the X5 getting a fancy facelift in 2010, BMW CEO Norbert Reithofer now announces the X4. Due to the X6's surprising success, BMW have confirmed that the X4 is on the way.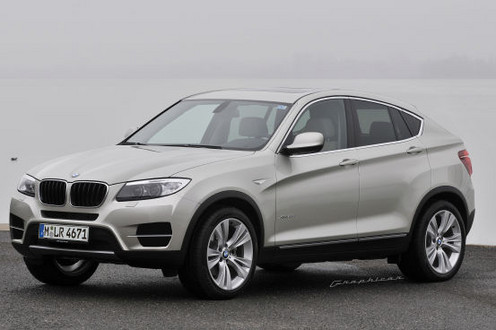 Now as the name suggests, we believe that the X4 is going to be a mutant brother to the X3 and the X5. Speculations are that the X4 will be at 4.65m length as compared to the X3 and X5 which are at 4.57m and 4.66 respectively. Also, the BMW X4 will be a director competitor to the Audi Q4 and the Porsche Cajun.
The appearance of the X4 is to be much like its big brother the X6, but with a smaller frame paving way for a layout of a 4 door SUV. As far as the powerhouse is concerned, the X4 will sport the same as that of an X3, including the new 2.0 litre turbocharged 4 cylinder engine and also BMW's xDrive All wheel drive technology. This will give it somewhat off-road capabilities.
This is something to watch out for. A perfect blend if you are looking for something more stylish than an X3 and cannot afford the X6. The X4 is expected to hit the roads in 2014.
[Rendered Image Source: MotorWard.com]